World Tour with Folk Songs
Stephen Addiss and Bill Crofut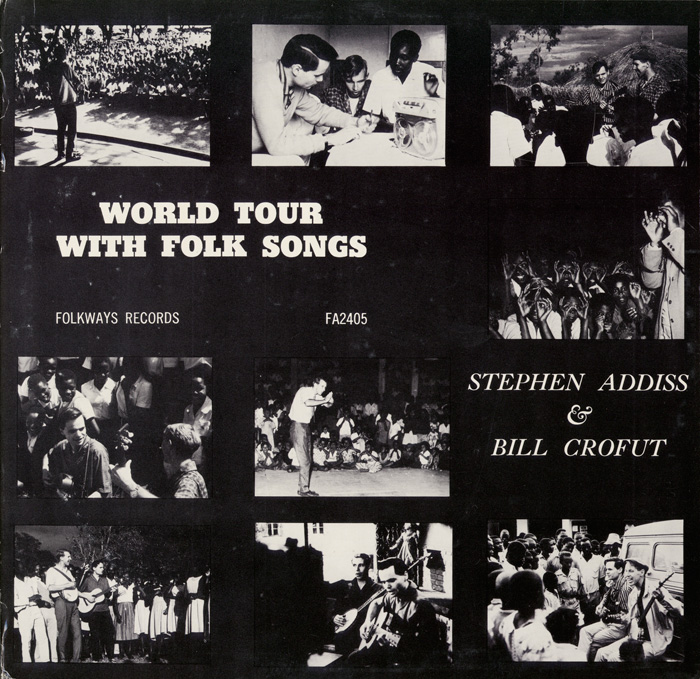 Taken from concerts in Burma and Germany, this album features live recordings of Steve Addiss and Bill Crofut during their tour for the State Department's Cultural Exchange Program. Their repertoire includes adaptations of Thai, Burmese, Kenyan, and Japanese songs, as well as material from the United States.

RELATED LESSON PLAN
"Sakura Sakura and the Kumoijoshi Scale of Japan"
"The Soul of Korean Arirang. Music from Korea in the Middle School Band"
Track Listing