Thailand: The Music of Chieng Mai
Various Artists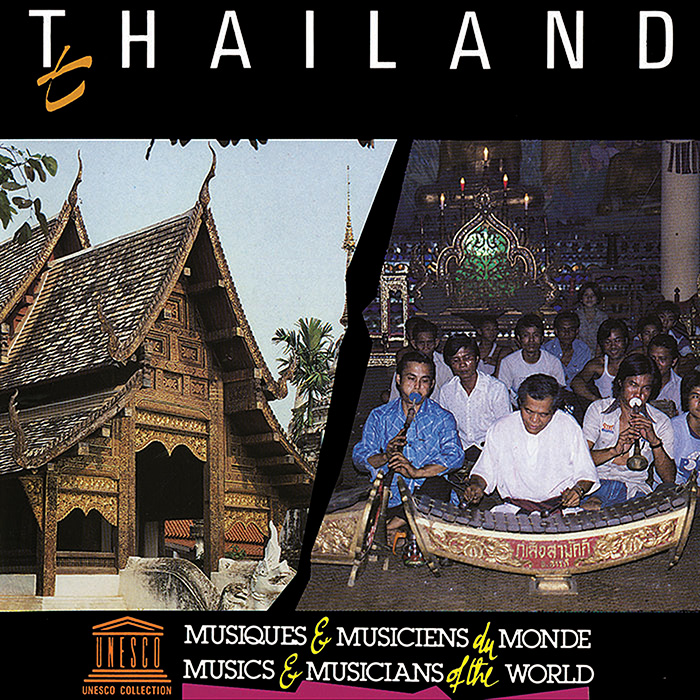 Situated in northern Thailand, Chieng Mai is currently the country's largest city. Over its long history, the city and surrounding province were attached to a variety of rulers and exposed to diverse populations, becoming a melting pot of cultural traditions and ethnicities. As a result, the local culture reflects Chinese, Malay, Burmese, Laotian, and especially Khmer and Thai influences.
This 1975 recording features three Thai ensembles performing three different compositional styles that reflect the musical syncretism unique to this region. The first of them, liké, is a traditional theater form incorporating music and dance that has largely disappeared. The second composition features a style of music typically played during religious ceremonies, and illustrates Chinese influences. The final selection features centuries-old melodies played by the kruang say thai doeum (old Thai instrumental ensemble), which has Laotian and Khmer influences. The liner notes describe the musical traditions of the Chieng Mai region.
This album is part of the UNESCO Collection of Traditional Music. More than 125 albums are being released by Smithsonian Folkways Recordings to make the series publicly available, including a dozen never-released albums of musical traditions from around the globe.
Track Listing