Music of Central Asia Vol. 5: The Badakhshan Ensemble: Song and Dance from the Pamir Mountains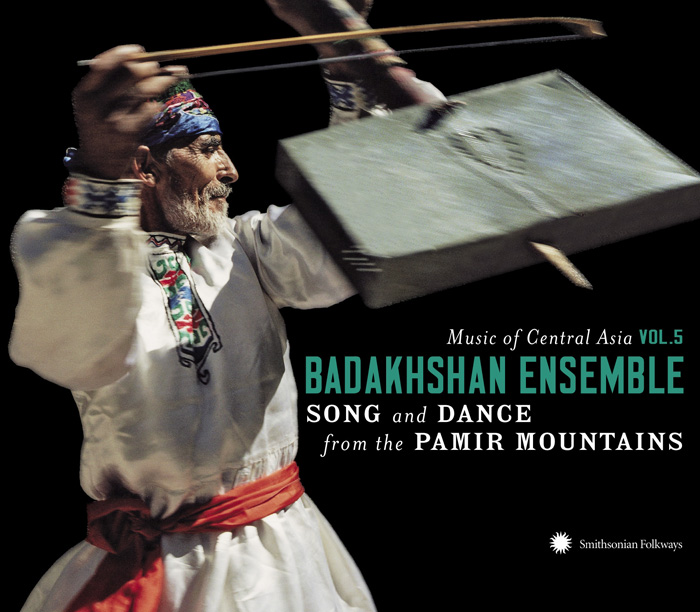 In the majestic Pamir Mountains of Tajikistan, poetically called the "Roof of the World", trance-like rhythms and piercing melodies propel these vivid performances of Badakhshani folk songs, dance music, and mystical religious poetry that can embody the spiritual power known as baraka. A bonus DVD portrays the Badakhsan ensemble in the Pamir Mountains in Tajikistan melding the sounds of their different traditional instruments with the help of a Ghijak. 10 Tracks, 64 minutes, 44-page color booklet, photos, and song lyrics; DVD contains series introduction, 24-minute film, interactive glossary, and map.
Music of Central Asia is a co-production of the Aga Khan Music Initiative in Central Asia, a program of the Aga Khan Trust for Culture, and the Smithsonian Institution Center for Folklife and Cultural Heritage. The aim of the series is to present leading exponents of Central Asia's rich and diverse musical heritage to listeners outside the region.
RELATED VIDEOS
Music and Dance in the Pamir Mountains
Track Listing