The Champion Steel Bands of Trinidad
Various Artists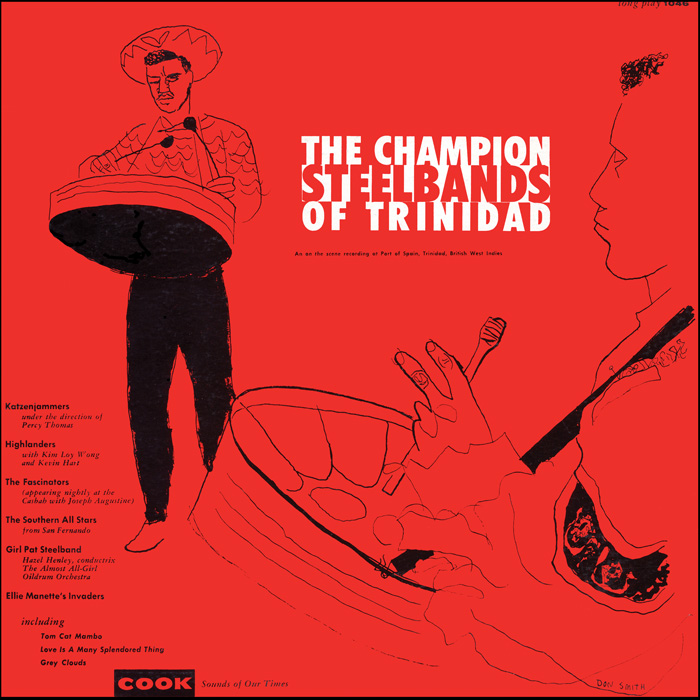 Headliners at Carnival and pan competitions, these six champion steel bands from Trinidad offer listeners songs that hum gently or dance wildly. Participating ensembles are the Katzenjammers, The Invaders, The Fascinators, the Southern All Stars, The Highlanders, and, notably, the all-female Girl Pat Steelband. This field recording was made by Emory Cook.

RELATED LESSON PLANS
"Steel band Style, Calypso Culture and Childhood Chants: Trinidadian Music for the Classroom"
"The Complete Evolution of Trinidadian Pan Music…Abridged."
"Catch the Calypso beat and put it in your feet!"
"Celebrating Trinidadian Steelband Music!"
Track Listing