The Country Gentlemen Sing and Play Folk Songs and Bluegrass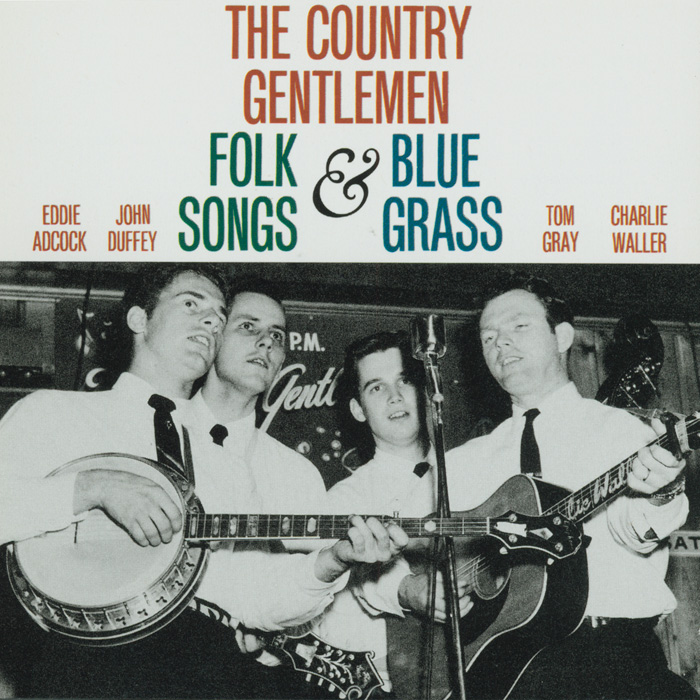 Originally released in 1961, Folk Songs and Bluegrass was the first album by the band known retrospectively as "The Classic" Country Gentlemen: Charlie Waller (guitar), John Duffey (mandolin), Eddie Adcock (banjo), and Tom Gray (bass). Together they created a unique sound, expanding musical horizons and attracting new audiences. They rightfully earned the band their reputation as the originators of progressive bluegrass.
This album bears many of the hallmarks of their distinctive sound, such as a cutting-edge repertoire bolstered by a variety of instrumental and vocal techniques. For example, listen to Gray's dynamic bass on "Little Bessie" and the group's striking trio harmonies on "Remembrance of You."
These sixteen classic performances were digitally remastered and reissued in 1991, accompanied by song texts and new notes by folklorist Neil V. Rosenberg.
Track Listing