Barrelhouse Buck: Backcountry Barrelhouse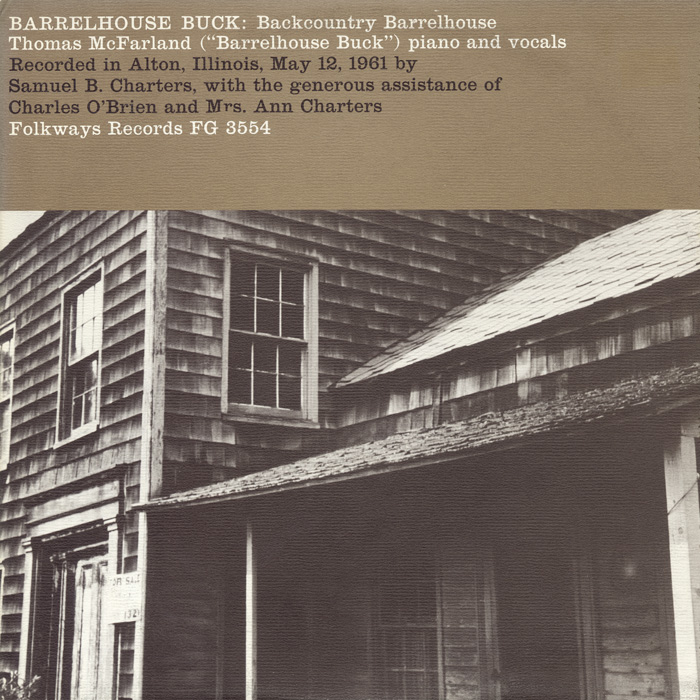 Thomas "Barrelhouse Buck" McFarland (1903–1962) was raised in St. Louis, where many of his contemporaries played a gutsy style of boogie-woogie piano known as "barrelhouse." McFarland's playing had a rougher and more insistent rhythm, perhaps inspired by his early days as a drummer. Producer Sam Charters described Buck's playing as having a rural quality to it, giving it the "backcountry" name. Although this session was recorded only eight months prior to his death in 1962, it is clear that McFarland remained faithful to the classic barrelhouse style he had developed in the 1920s and 1930s. As in other Charters productions, the artist also entertains the listener with reminiscences of his early recording career.
The liner notes describe McFarland's musical influences and the evolution of his "backcountry" style.
Track Listing