Music of Haiti: Vol. 1, Folk Music of Haiti
Various Artists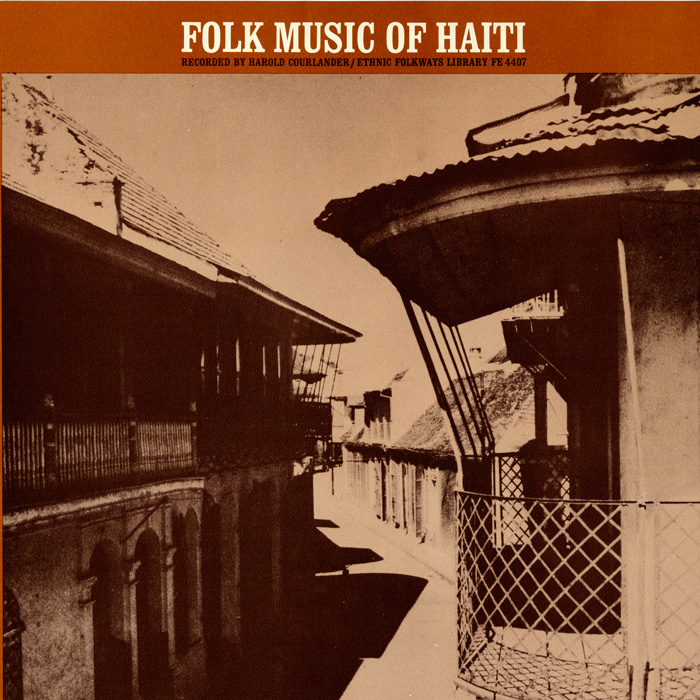 Folklorist, ethnographer and ethnomusicologist Harold Courlander, known for his important early work documenting the "vast unwritten literature, dances, music" of the Haitian peasants, released these field recordings from the mountain villages of Haiti before nearly any other recordings were available. Among this collection are songs to accompany work or dance and invocations of the lwa-yo (or spirits). In typical fashion, many are based around moralizations or colorful proverbs. The intricate ritual drumming and chanting of Haiti is often said to be the best preservation of the African Congo, Dahomey and Ibo musical traditions from the pre-slave era in the world (even in comparison to the musical practices of these African regions now).
EN ESPAÑOL
El folklorista, etnógrafo y etnomusicólogo Harold Courlander, conocido por su importante trabajo inicial que documenta la "vasta literatura hablada, los bailes, la música" de los campesinos haitianos, lanzó estas grabaciones de campo de los pueblos de las montañas de Haití antes que casi cualquier otra de las grabaciones estuvieran disponibles.
Entre esta colección hay canciones para acompañar el trabajo o la danza y las invocaciones de lwa-yo (o espíritus). Como de costumbre, muchos se basan en moralizaciones o proverbios originales.
A menudo se dice que el intrincado ritual de tambores y cantos de Haití es la mejor preservación del Congo de África, como las tradiciones musicales de la época pre-esclava en el mundo de los Dahomey y los Ibo -tribus de las áreas boscosas del África occidental (incluso ahora en comparación con las prácticas musicales de estas regiones africanas).
Track Listing