French Canadian Country Dances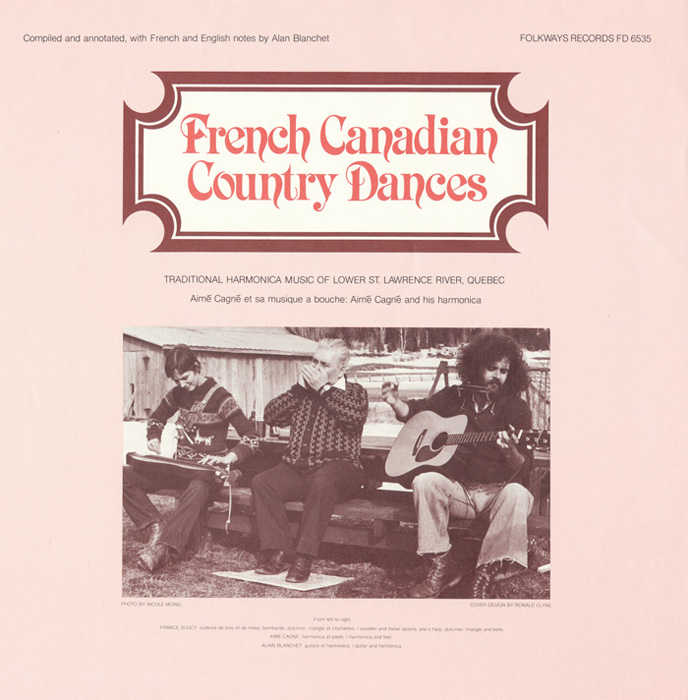 French Canadian Dances features upbeat tunes by Québécois harmonica virtuoso Aimé Gagné. On this 1982 release Gagné plays "rhythm and solo at the same time, in one breath... It's a little bit like an accordion, except the 'wind' comes from the man, not from the instrument." Accompanying instruments include guitar, dulcimer, spoons (wooden and metal), and jew's harp.
Liner notes, in French and English, include song descriptions and commentary from Alain Blanchet, who accompanies harmonica player Aimé Gagné on guitar throughout the recording.
Track Listing