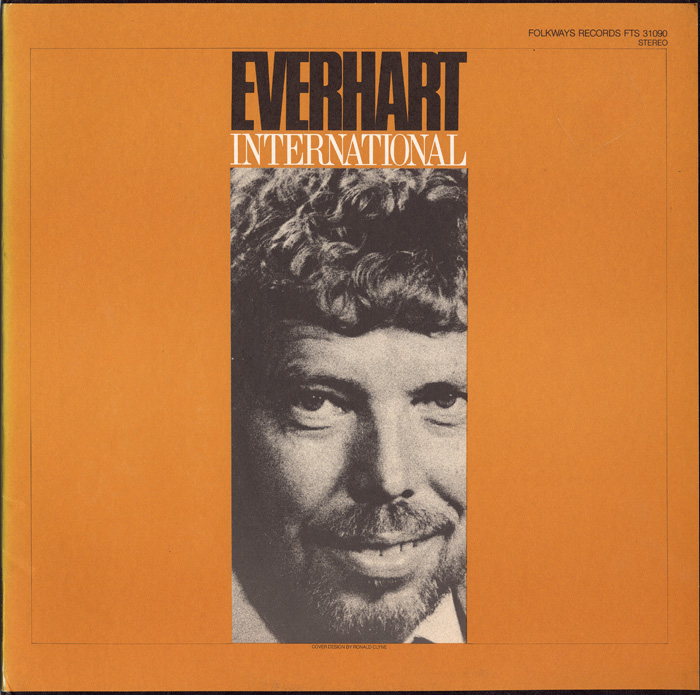 Traditional country musician Bob Everhart recorded six albums for Folkways Records between 1978 and 1985. In this collection of 11 songs, Everhart, on guitar and harmonica, is accompanied by an ensemble composed of fiddle, mandolin, Dobro, banjo, and bass. Many of the songs in this collection were written by Everhart during his travels and concert tours outside the USA. One song, "Last Waterhole Blues," loosely based on "The St. James Infirmary," is a tale of his experience performing in an opium den in Amsterdam.
Everhart wrote the liner notes prefacing each song with a brief story of the song's origin.
EN ESPAÑOL
El músico de country tradicional Bob Everhart grabó seis álbumes para Folkways Records entre 1978 y 1985. En esta colección de once canciones, Everhart, en la guitarra y la armónica, se acompaña de un conjunto compuesto por violín, mandolina, dobro, banjo y bajo.
Muchas de las canciones de esta colección fueron escritas por Everhart durante sus viajes y giras de conciertos fuera de los EE.UU. Una canción -Last Waterhole Blues- basada libremente en "The St. James Infirmary"(Enfermería de St James), es un relato de su experiencia en la realización de un refugio de opio en Amsterdam.
Everhart escribió las notas del prefacio de cada canción con una breve historia del origen de la canción.
Track Listing