Chile: Hispano-Chilean Metisse Traditional Music
Various Artists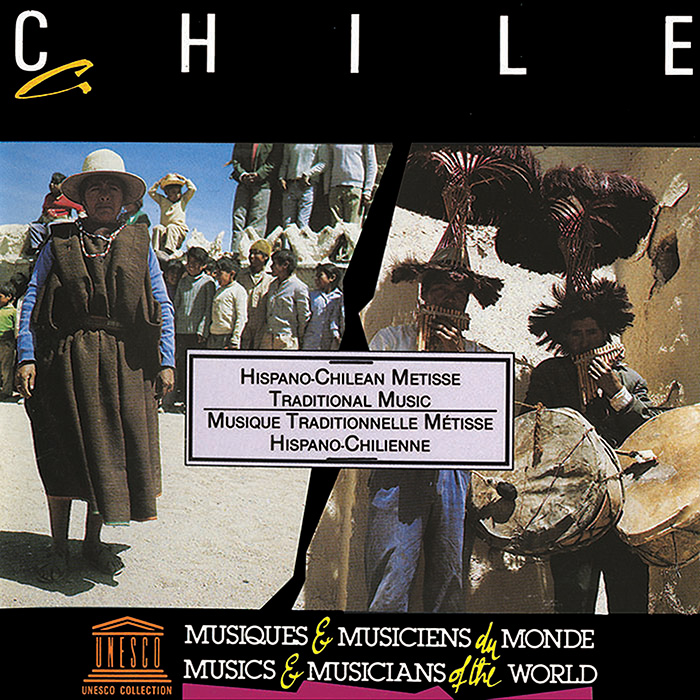 The traditional music of Chile is a vibrant and distinctive fusion of Spanish and indigenous cultures. This recording features music that falls into two functional categories: ceremonial and entertainment. Included are the music of cueca, the national dance of Chile, and a tonada, an example of an important style of Chilean singing, as well as examples of traditional regional music and dance: "Song of the Alfereces" (color-bearers) and "Dances of the Chinos" (servants of the divinities and saints). Performers employ voice and musical instruments ranging from European and native guitars to pifilca, the pre-Columbian flute.
Liner notes include detailed analysis of each track and its significance within Chilean culture.
FREE DOWNLOAD
Please enjoy a free download of the song "Cueca"
This album is part of the UNESCO Collection of Traditional Music. More than 125 albums are being released by Smithsonian Folkways Recordings to make the series publicly available, including a dozen never-released albums of musical traditions from around the globe.
Track Listing