Cante Jondo: Flamenco Music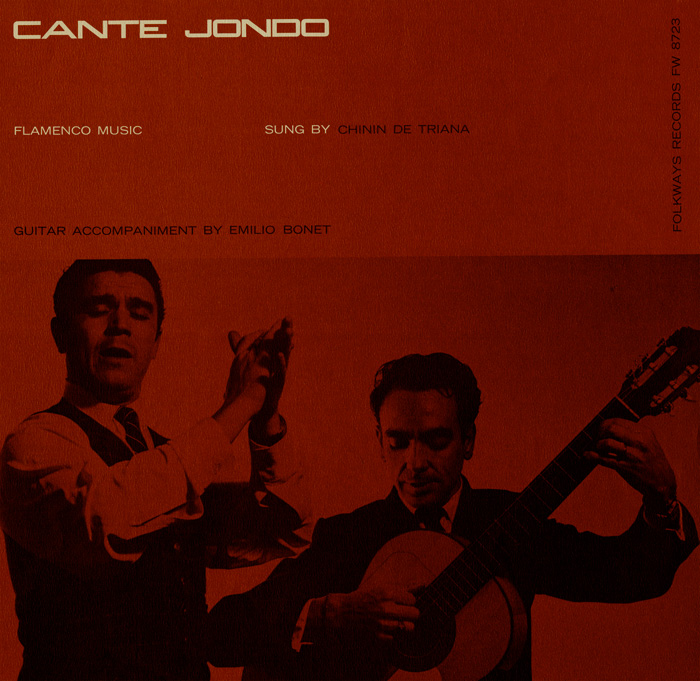 This 1963 recording showcases traditional songs in a deeply moving vocal flamenco style, cante jondo, performed by singer Chinin de Triana and guitar accompanist Emilio Bonet. Flamenco music, associated with the Andalusian Gypsies of southern Spain, has strict and complex forms, with occasional improvisation in lyrics. Liner notes include artist biographies as well as original Spanish song lyrics and their English translations.

EN ESPAÑOL

Esta grabación de 1963 muestra canciones tradicionales en un estilo flamenco vocal profundamente conmovedor, cante jondo, interpretada por el cantante Chinin de Triana y la guitarra acompañante de Emilio Bonet. El flamenco, asociado a los gitanos de Andalucía en el sur de España, tiene formas estrictas y complejas con la improvisación ocasional de las letras.

Las notas internas incluyen biografías de artistas, así como letras de canciones originales en español y su traducción al inglés.
Track Listing