900 Miles and other R.R. Songs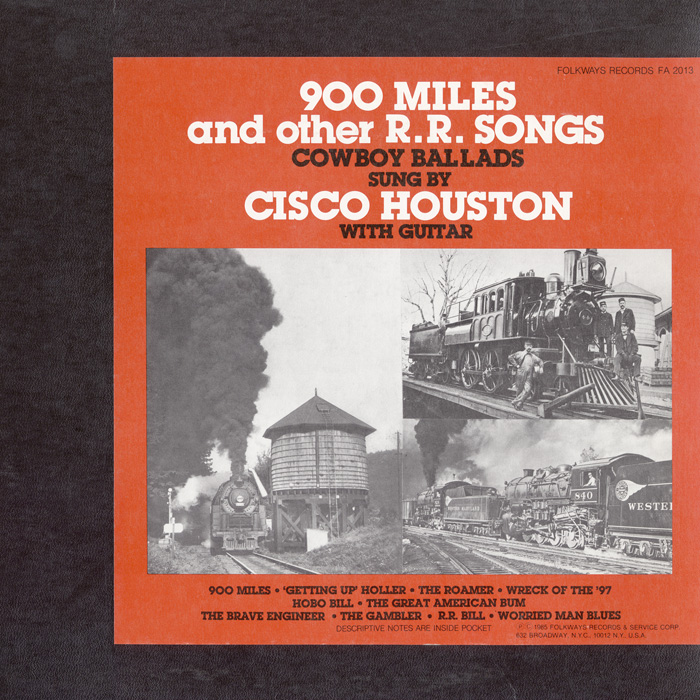 Railroaders and cowboys share a need for music to bolster their spirits during long days and to celebrate night's freedom. Cisco Houston sings ballads from the range and from the lonesome track, where "the drivers are still rolling, and the gamblers and work gangs, boomers and bums, are highballing it out of nowhere, nine hundred miles from home."

CD combines original LP release along with FW02022 Cowboy Ballads.
Track Listing