Uruguay: Tear Down The Fences! ¡A Desalambrar!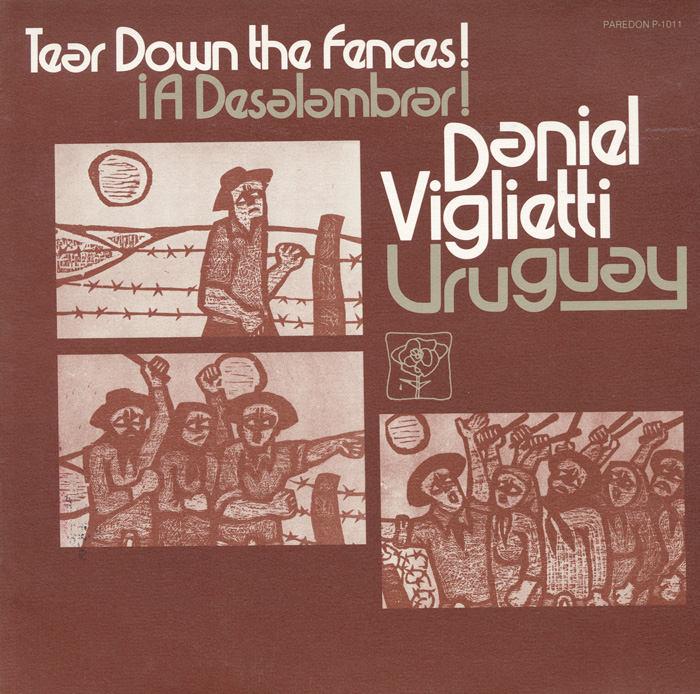 In his lyrics, Daniel Viglietti asks, "Did you ever stop to think/that this land is ours,/and not his who 'owns' so much of it?" As his songs describe the poverty and oppression that exist in his homeland, at the same time they rally people throughout Latin America to struggle and hope together for freedom and a better future. He also sings poems of Nicolas Guillen, Federico Garcia Lorca, and Cesar Vallejo. Liner notes include an analysis of Uruguayan politics and protest movements, artist biography, lyrics, and track notes.
EN ESPAÑOL
En sus letras, Daniel Viglietti pregunta: "¿Has parado a pensar / que esta tierra es nuestra / y no de aquel que "posee" gran parte de ella?" Así como sus canciones describen la pobreza y la opresión que hay en su tierra natal, al mismo tiempo, ellas movilizan a la gente en toda América Latina para luchar y esperar juntos por la libertad y un futuro mejor. El también canta poemas de Nicolás Guillén, Federico García Lorca y César Vallejo. Las notas incluyen un análisis de la política uruguaya y de los movimientos de protesta, biografía del artista, letras y notas de la pista.
Track Listing