Traditional Music of the World, Vol. 5: Bandoneon Pure: Dances of Uruguay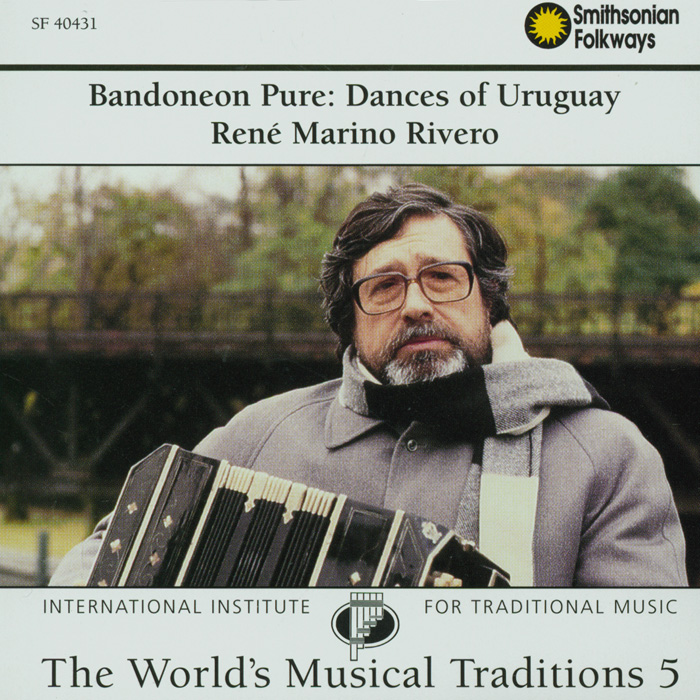 Rivero has played the bandoneon, or square-headed accordion, since he was a child. Now an internationally known master, he performs 24 traditional Uruguayan dance pieces here in the transparent and natural style he prefers, without electronic modification. 25 tracks recorded in 1991. 80-page booklet.

"Rivero offers a soulful rendition...as pure in spirit as in sound." — Rhythm Music


Desde que era un niño, Rivero ha tocado el bandoneón, ese acordeón de cabeza hexagonal tan apreciado en el cono sur. Ahora, siendo un reconocido maestro del instrumento a nivel internacional, nos presenta 24 danzas tradicionales interpretadas aquí en el su acostumbrado estilo, transparente y natural, sin ninguna modificación electrónica. Los 25 cortes de este CD fueron grabados en 1991; incluye un cuadernillo de 80 páginas.



Track Listing