Patchwork and Powder Horn: Songs and Ballads of the American Revolution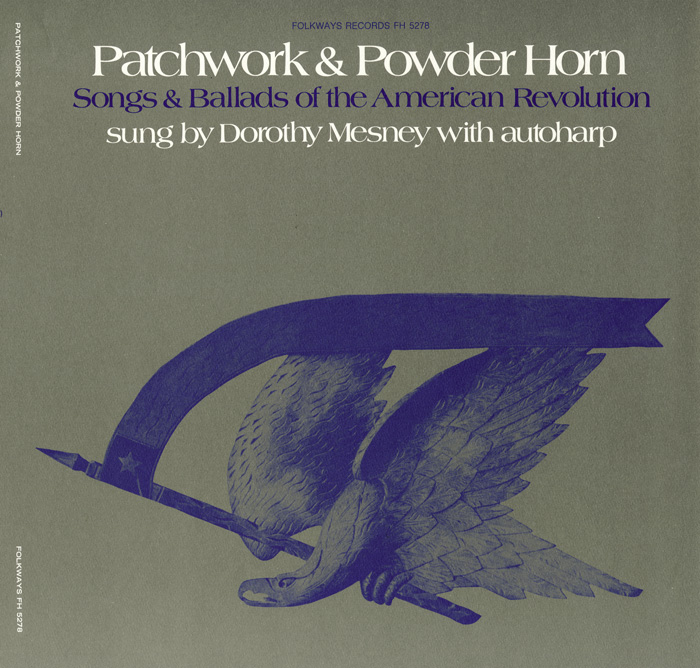 Patchwork: a form of needlework whereby small pieces of material are sewn together to make a larger piece.
Powder horn: a capped animal's horn, used to store gunpowder.
Two seemingly disparate things form the title of this album, but they symbolize the times and events of the American Revolution, capturing the spirit and experiences of the men and women who forged "a new nation conceived in liberty."
Sung by Dorothy Mesney with autoharp, most of these 25 songs and ballads from the 18th century were recorded for the first time ever on this 1975 release. Unbiased and honest, the songs express female patriotism, and include odes to revolutionary heroes and parodies of both sides.
A musical scholar and performer, Mesney has presented programs on music in America to museums, historical societies, and in leading concert halls. She went on to record another album for Folkways Records, The Parlour Piano: American Popular Songs of the 1880s (FTS32321), available here.
Track Listing