Down Home Music: A Journey Through the Heartland 1963 (DVD)
Barbara Dane,
Jesse Fuller,
The Gold Star Sessions,
Black Ace,
Lowell Fulson,
Mance Lipscomb,
Rev. Louis Overstreet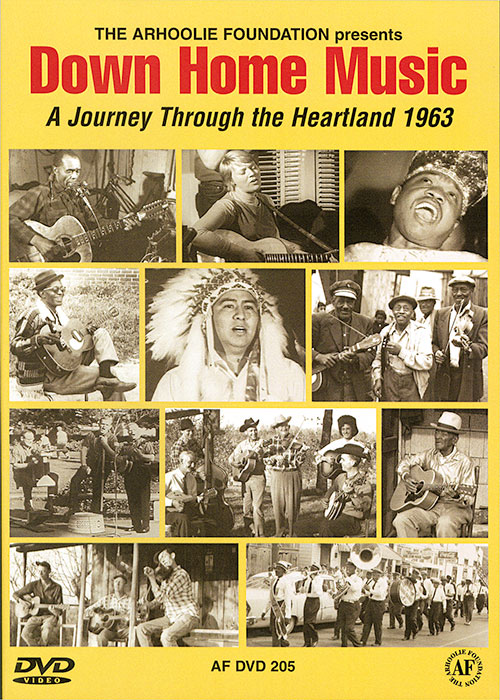 Over 75 minutes of historic, filmed performances by: Jesse Fuller, Good Time Washboard 3, Barbara Dane, Lowell Fulson, King Louis H. Narcisse, Tohono O'Odham, Rev. Louis Overstreet, Rev. Overstreet's Sons, Brother Davis, "Spider" Kilpatrick, Ed Lee Natay, Chief White Cloud, Mance Lipscomb, Black Ace, Hop Wilson, Whistlin' Alex Moore, Lightnin' Sam Hopkins, Shorty Le Blanc, Willie Thomas, George Lewis Quartet, "Sweet Emma" Barrett, Eureka Brass Band, The Hodges Brothers, The Lewis Family, Red Sovine, The Willis Brothers, Blind James Campbell, J.E. Mainer's Mountaineers, and Eddie Schaible.