Various Artists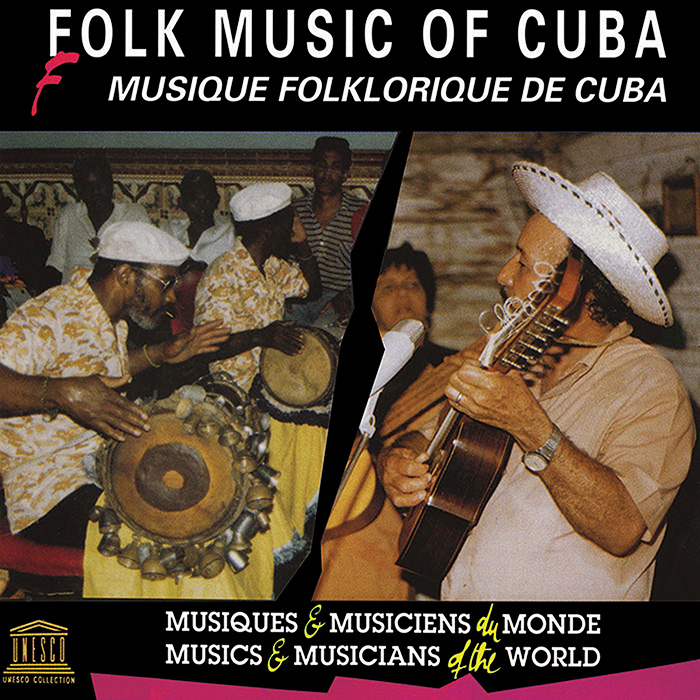 The folk music of Cuba combines Hispanic stringed instruments like guitar and tres (a guitar-like instrument with six strings, paired in octaves like an American twelve-string guitar) with African percussion instruments, seasoned with a hint of Caribbean flavor. The result is a rich blend of song styles and dance rhythms. This collection, recorded during the 1980s, presents an array of music from across the island performed by both urban and rural ensembles. Included are examples of the Cuban son (loosely translated as "rhythm"), a musical style popularized in the 1920s; several forms of rumba and conga; and zapateo, a folk dance that is no longer practiced as a living dance form. The liner notes provide background information about each song.
FREE DOWNLOAD
Please enjoy a free download of the song "Zapateo"
This album is part of the UNESCO Collection of Traditional Music. More than 125 albums are being released by Smithsonian Folkways Recordings to make the series publicly available again, including more than a dozen never-released albums of musical traditions from around the globe.
Track Listing