Folk Music of the Mediterranean
Various Artists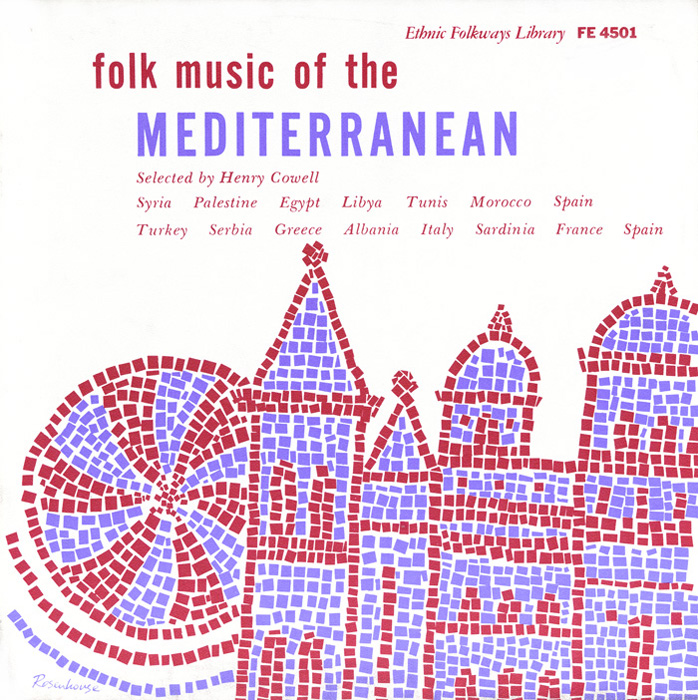 Famed composer and music educator Henry Cowell (1897—1965) presents an overview of the music of the Mediterranean region, which, he wrote, "has divulged more of the secrets of ancient music than any other region in the world." The range of styles comes from a long history of cultural exchange between Asia, Africa, and Europe, beginning in ancient Egypt and spreading through Greece, Rome, Byzantium, and eventually Western Europe. While singing styles vary dramatically from one region to the next, musical instruments are remarkably similar to their ancient counterparts; the fifes of France and Italy, for example, are almost identical to those found in Asia Minor over 7,000 years ago.
EN ESPAÑOL
El famoso compositor y educador musical Henry Cowell (1897-1965) presenta una visión general de la música de la región del Mediterráneo, sobre la cual él escribió "se han divulgado más secretos de la música antigua que en cualquier otra región en el mundo". El rango de estilos proviene de una larga historia de intercambio cultural entre Asia, África y Europa, comenzando en el Antiguo Egipto y la difusión a través de Grecia, Roma, Bizancio y eventualmente en Europa occidental.
Mientras que los estilos de canto varían considerablemente de una región a otra, los instrumentos musicales son muy similares a sus contrapartes antiguas. Los pífanos de Francia e Italia, por ejemplo, son casi idénticos a los encontrados en Asia Menor hace más de 7.000 años.
Track Listing