Ecuador: The Cry of Freedom! El Grito de Libertad!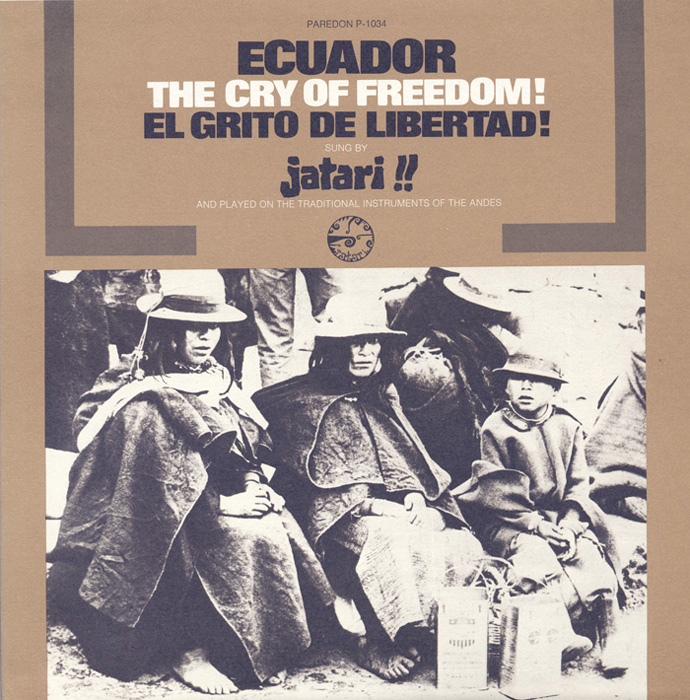 The music on Ecuador: El Grito de Libertad expresses the frustration of the urban poor, working class, and peasants, despite reforms promised by industrialization and oil production. Songs incorporate traditional Andean instruments such as the pingullo (cane flute) and charango (stringed instrument with armadillo body). Liner notes in Spanish and English include song lyrics, considerable contextual background on Ecuador in the 1970s, and information on the band Jatari (whose name means "rise up" in the indigenous language Quechua).
EN ESPAÑOL
La música en Ecuador: El Grito de Libertad expresa la frustración de la ciudad pobre de la la clase obrera y los campesinos, a pesar de las reformas prometidas por la industrialización y la producción de petróleo. Las canciones incorporan instrumentos tradicionales andinos, como el pingullo (flauta de caña) y el charango (instrumento de cuerdas con el cuerpo del armadillo).
Las notas en español e inglés incluyen letras de las canciones, considerables antecedentes contextuales sobre Ecuador en la década de 1970 e información sobre la Banda Jatari (cuyo nombre significa "levantarse" en la lengua indígena quechua).
Track Listing