Japan: Shomyo Buddhist Ritual - Dai Hannya Ceremony
Various Artists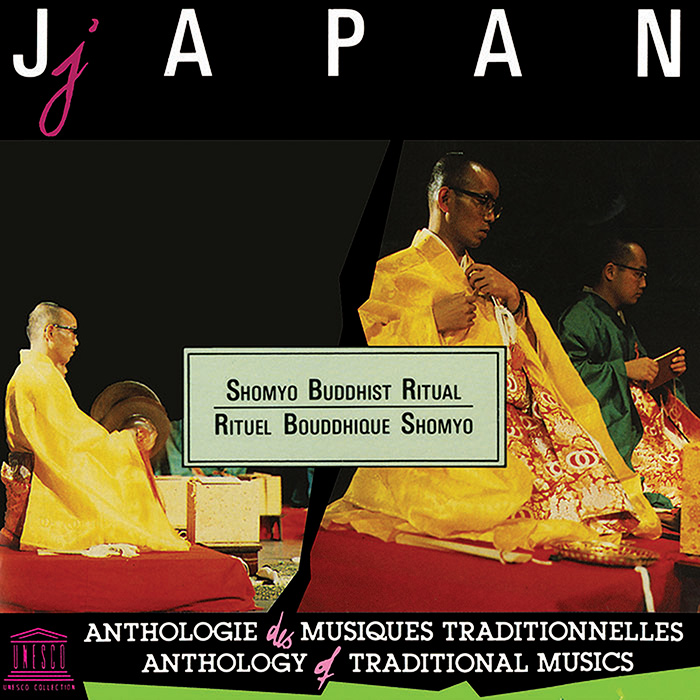 Buddhism was formally introduced into Japan in the 6th century. One of the earliest forms of Japanese Buddhist music is shomyo, derived from a Chinese adaptation of Indian Vedic chants and thought to have been elaborated in Japan in the 8th century by monks returning from China, according to the liner notes. Consisting of a chorus and rhythm instruments, the ritual music is truly multicultural: Sanskrit text from India, bells and gongs from China, and wooden percussion from Japan. Eventually the ancient style grew to include lyrics in Sanskrit, Chinese, and Japanese.
The album presents the Dai Hannya Ceremony, interpreted by the Buzan Division of the Shingon Sect. Toshiro Kido, former director of the National Theatre in Tokyo and gagaku (Japanese classical court music) record producer, contributed to the liner notes, which expand on the history of Buddhism and ritual music in Japan.
This album is part of the UNESCO Collection of Traditional Music. More than 125 albums are being released by Smithsonian Folkways Recordings to make the series publicly available, including a dozen never-released albums of musical traditions from around the globe.
Track Listing