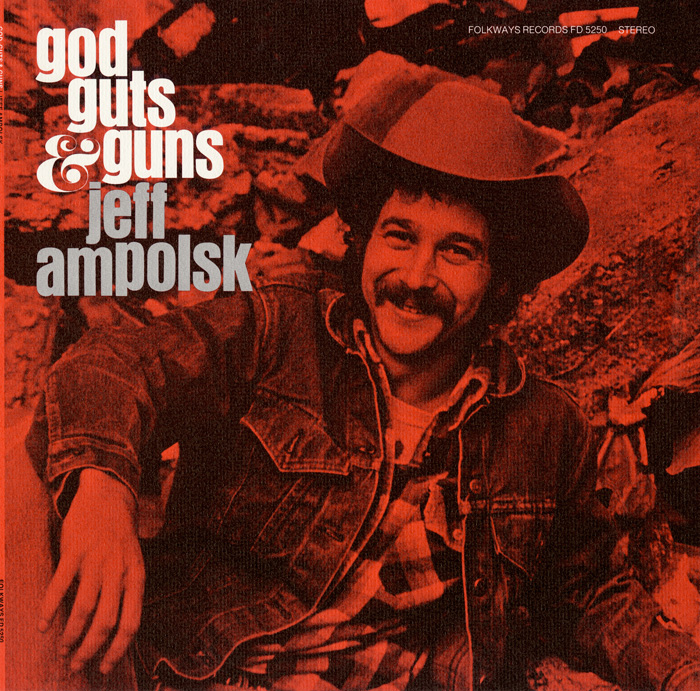 "We live in a land of plenty but some people are so greedy that they'll steal from the blind." Folksinger / guitarist Jeff Ampolsk sings about how Sally solves her problem of running out of money, how a blind man knows that he is being taken advantage of while mopping floors in a factory and how a young superstar basketball player's destiny is changed the moment he is hit by a diesel truck. These are the struggles of the working classes in the American South that comprise some of Ampolsk's casual reflections on life.
EN ESPAÑOL
"Vivimos en una tierra de abundancia, pero algunas personas son tan codiciosas que robaran a los invidentes". El cantante folclórico y guitarrista Jeff Ampolsk canta acerca de cómo Sally resuelve su problema de quedarse sin dinero, cómo un hombre ciego sabe que se están aprovechando de su tiempo limpiando pisos en una fábrica y cómo cambia el destino de un joven superestrella jugador de baloncesto en el momento en que es golpeado por un camión diesel.
Estas son las luchas de las clases trabajadoras en América del Sur, que forman parte de las reflexiones casuales de Ampolsk sobre la vida.
Track Listing