The Fingerpicking Blues of John Jackson (DVD)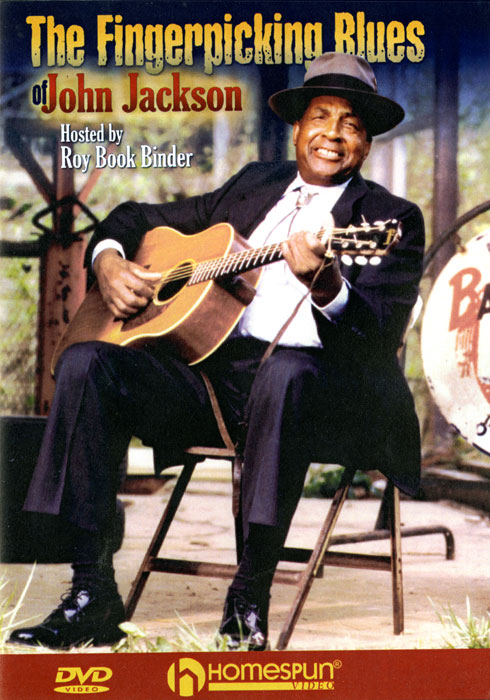 This DVD is a must-have for all guitarists who want a lesson with a traditional blues artist. The Piedmont style comes alive as John Jackson teaches songs from his wide repertoire, detailing the finer points of his fingerstyle technique and reminiscing about Mississippi John Hurt, Mance Lipscomb, Son House and other classic blues guitarists who influenced his music. As a child, John Jackson picked up his father's guitar and taught himself to play by listening to 78 rpm records and watching the legendary blues artists who passed through his home town in Rappahannock County, VA.
Roy Book Binder observes that there appear to be "four or five distinct John Jackson styles," and you'll get a taste of each one on this video, from "Little Brown Jug" (the very first piece John learned on guitar) to Mississippi John Hurt's classic "Candy Man." "West Coast Blues" and John Hurt's "Louis Collins" will benefit those just getting into the fingerpicking style, while Blind Blake's "Police Dog Blues" makes use of more advanced blues technique.
The songs on this tape become a showcase for turnarounds, runs up and down the neck, use of the slide, and John's two-finger picking style, including his unique way of producing bass runs. You'll learn to play his original "Boat's Up The River" and "Bear Cat Mama;" Blind Boy Fuller's "Little Woman So Sweet," "Red River Blues" and "Key To The Highway;" and the classic "John Henry." John gives a full performance of each song, then plays it slowly, analyzing the more difficult sections.