¡Muévete! Songs for a Healthy Mind in a Healthy Body
José-Luis Orozco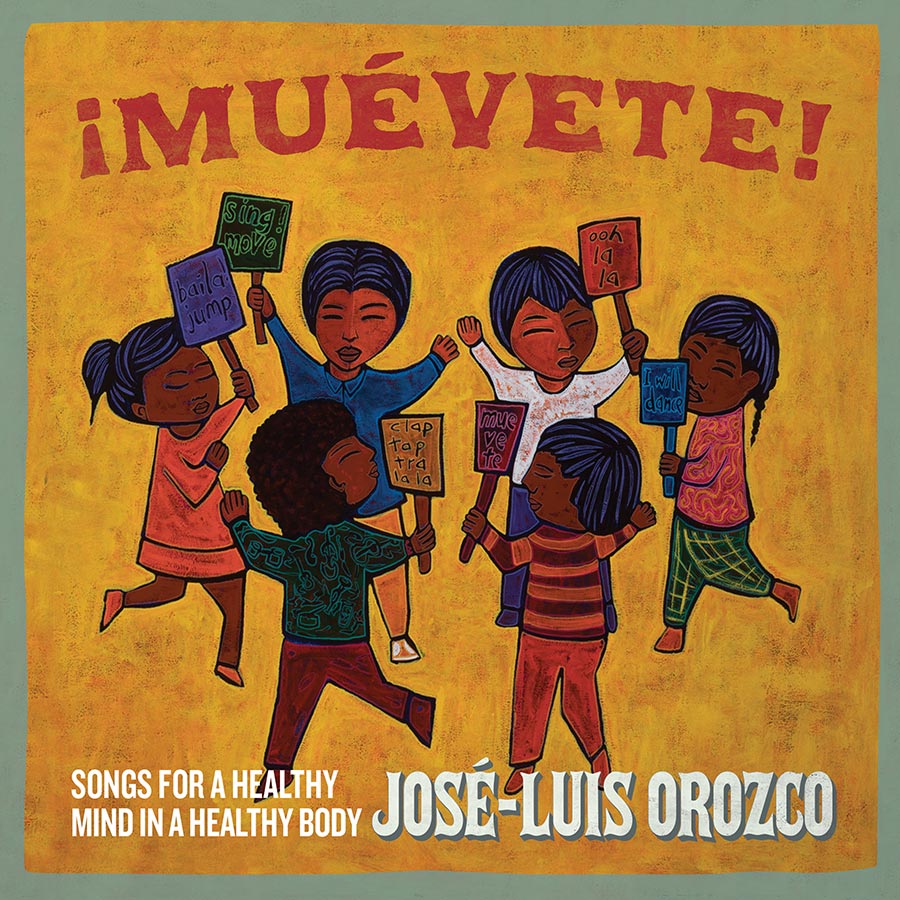 José-Luis Orozco is an internationally acclaimed performer and composer of Spanish and English bilingual children's music. On ¡Muévete! Songs for a Healthy Mind in a Healthy Body, Orozco's humor and skills as a dynamic educator connect us to his world of joy, discovery, and exuberant musical expression. Encouraging young children to move their bodies in joyous ways, ¡Muévete! perfectly complements his Smithsonian Folkways Grammy-nominated album ¡Come Bien! Eat Right!. The eighteen animated, original songs and dances on ¡Muévete! are in Spanish and English, encouraging kids to express themselves through movement and to learn new words as a result. Take a listen, move your body, and have some fun!
En Español
José-Luis Orozco es un artista y compositor reconocido a nivel mundial por su música bilingüe en español e inglés para niños. En ¡Muévete! Songs for a Healthy Mind in a Healthy Body, el humor y las habilidades de Orozco como educador dinámico nos conectan a su mundo de alegría, descubrimiento y la exuberante expresión musical. Animando a los niños pequeños a mover sus cuerpos con alegría, ¡Muévete! complementa perfectamente su álbum con Smithsonian Folkways, nominado al premio Grammy, ¡Come Bien! Eat Right!. Las dieciocho canciones y bailes originales y animados en ¡Muévete! están en español e inglés, motivando a los niños a expresarse a través del movimiento y a la vez aprender nuevas palabras. ¡Escúchenlo, muevan sus cuerpos, y diviértanse!
Watch the video for "Clap, tap, tralalá"

Track Listing