Songs and Ballads of Newfoundland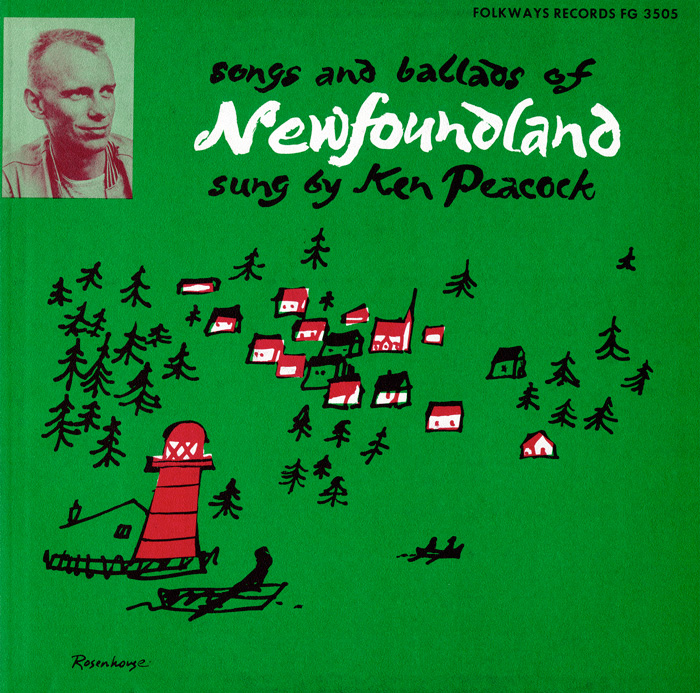 Musical prodigy and formally trained pianist, Kenneth Peacock (1922–2000) always considered singing to be one of his private vices. In 1951, he conducted research at the archives of the National Museum of Canada for West Coast Indian poetry that might serve as a libretto for a cantata. During subsequent visits, under the influence of Marius Barbeau, one of Canada's leading folklorists, Peacock became interested in the music collections. He subsequently traveled across Canada collecting and recording folk songs and Native music. Turning his vice to virtue, Peacock sings unaccompanied on this album of Newfoundland songs and ballads, which he recorded in 1956.
Liner notes include biographical and musical notes as well as song lyrics.
Track Listing