Stickin' With the Union: Songs from Wisconsin Labor History
Larry Penn and Darryl Holter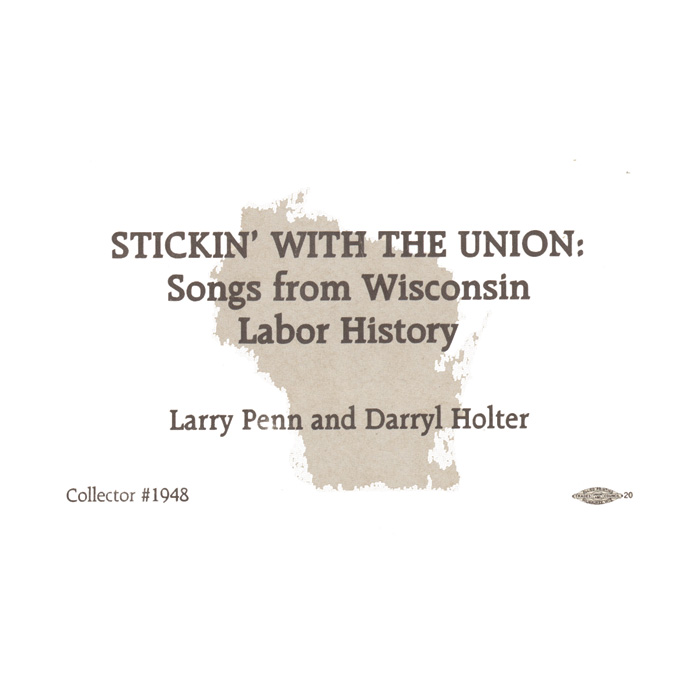 The history of the struggles of workers in Wisconsin is replete with examples of miserable working conditions and violence directed towards strikers, countered by the courage and determination of union workers. Larry Penn and Darryl Holter chronicle this history through songs of their own composition, as well as songs by Woody Guthrie and others.
Darryl Holter, originally from Minneapolis, first became a union organizer while a student at the University of Minnesota. He is still musically active—his most recent album is 2010's West Bank Gone. Larry Penn, a truck driver all his working life, is Milwaukee's most enduring folk singer-songwriter.
Thirty-four pages of liner notes provide detailed background information about each song's history and complete song lyrics.
Track Listing