Madagascar: Land of The Betsimisaraka
Various Artists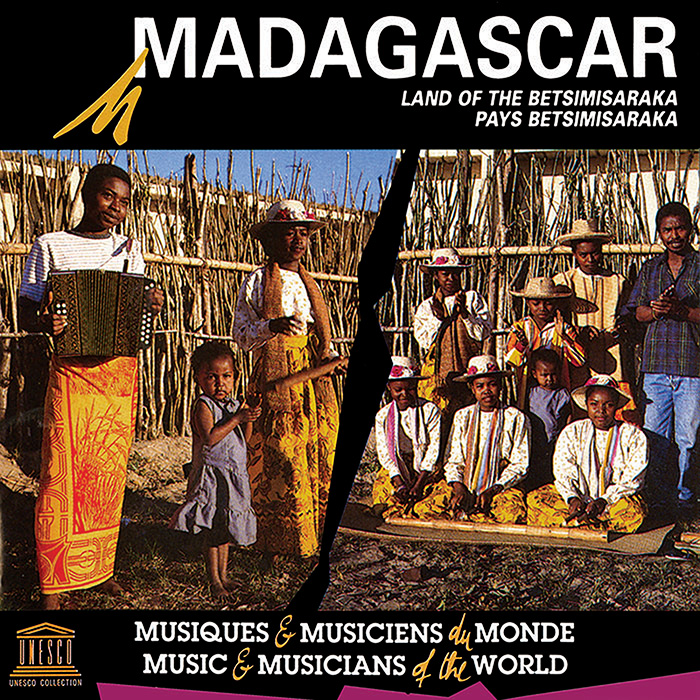 The Betsimisaraka ("those who are many and united") are the second largest ethnic group on the African island nation of Madagascar, making up about fifteen percent of the country's 22 million inhabitants. Because they have lived on Madagascar's east coast, on a transnational trade route, the Betsimisaraka and their music have absorbed influences from Indo-Asian, Arabian, and European cultures.
Betsimisaraka music is an intimate part of social and religious life, distinct from the predominant Malagasy music. Musicians sing in regional dialects and play instruments such as bamboo flute, earth bow, lute, gorodo ("castrated accordion"), and various percussion instruments. While some songs feature the obligatory rituals and lullabies, many address complex family relationships, often with ironic or humorous undertones: marrying for the sake of handing chores off to a wife, comparing an unfaithful spouse to a dog who bites its master, and the tension between a child and stepmother.
FREE DOWNLOAD
Please enjoy a free download of the song "Ravoranga [Zanakorovagna]"
This album is part of the UNESCO Collection of Traditional Music. More than 125 albums are being released by Smithsonian Folkways Recordings to make the series publicly available again, including more than a dozen never-released albums of musical traditions from around the globe.
Track Listing