Musica de Cuba pre-Castro
Various Artists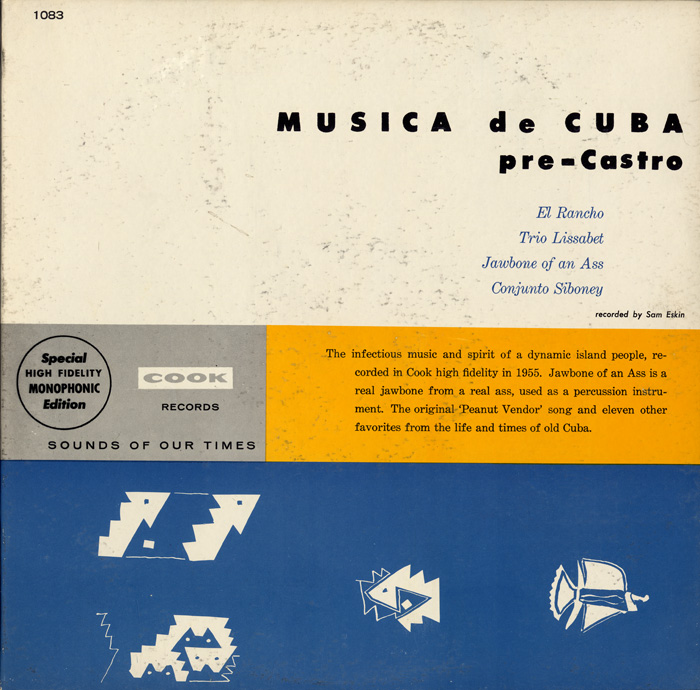 "This Conga is all alcohol, percussion and one Chinese Trumpet." So says Ariel Fiallo Arias, a citizen of Santiago, in describing a music almost singularly identified with his homeland. With melodic roots in Spain and rhythmic roots in several African nations, the music is infectious, whether performed by a "roving carnival band" or for nightclub audiences. Liner notes tell us that the title of the album comes from a "real jawbone from a real ass" that is played like a percussion instrument and makes a rattling sound like a ratchet.

EN ESPAÑOL

"Esta Conga es todo alcohol, percusión y una trompeta china." Así lo afirma Ariel Fiallo Arias, un ciudadano de Santiago, en la descripción de una música identificada casi singularmente con su patria.

Con raíces melódicas en España y raíces rítmicas de varios países africanos, la música es contagiosa, bien sea interpretada por una "banda de carnaval itinerante" o para el público de una discoteca. Las notas internas nos cuentan que el título del álbum proviene de una "quijada real de un asno real" que se toca como un instrumento de percusión y hace un estupendo sonido como un trinquete.
Track Listing