Various Artists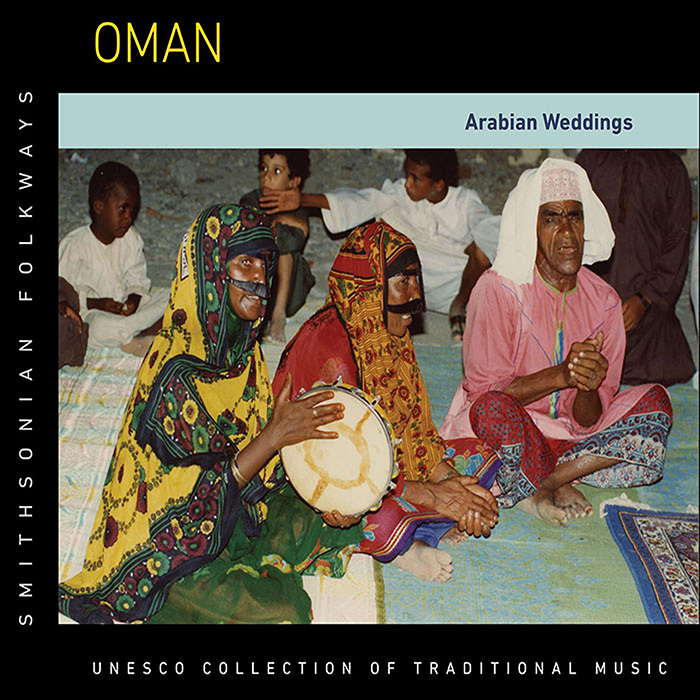 Arabian weddings in Oman are multi-day celebrations involving hundreds of participants, announcing to the community a union between two individuals, families, or tribes. In a rapidly modernizing society, weddings are also occasions for Omanis to keep their distinctive regional arts alive. This recording features a diverse assortment of performances by organized groups, which combine singing, poetry, dancing, and instruments including cymbals, drums, a conch trumpet called jim, and the oboe-like mizmar.
Recorded in 1990, this previously unreleased album from the UNESCO Collection of Traditional Music captures the sounds of a typical wedding of Omani Arabs in the Batinah, the northern coastal region of Oman.
FREE DOWNLOAD
Please enjoy a free download of the song "Badawiyah"
This album is part of the UNESCO Collection of Traditional Music. More than 125 albums are being released by Smithsonian Folkways Recordings to make the series publicly available again, including more than a dozen never-released albums of musical traditions from around the globe.
Track Listing