Let the Teachers Tell the Story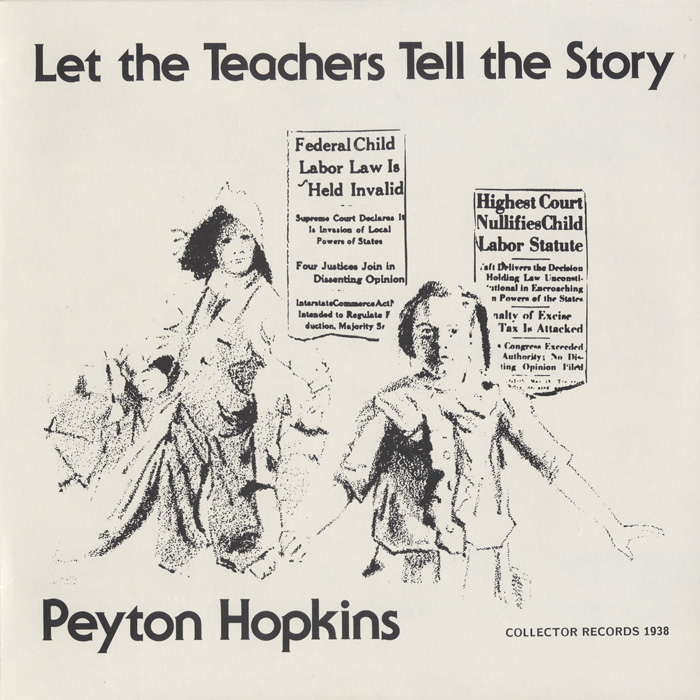 "Who can tell 'labor's untold story' better than teachers can?" In the classroom teachers can impart the history of the American labor movement, not just the deeds of presidents and generals. Among the groups struggling for pay equity, decent working conditions, and quality education are teachers themselves and others who work in schools. On this album, released in 1986, singer Peyton Hopkins sings about the teachers in front of the classroom, cafeteria workers, and a janitor who "waltzes her broom like a homecoming queen." Like the Civil Rights Movement, the labor movement has its inspiring songs too.
Liner notes include reflections on the labor movement from Illinois labor leaders.
Track Listing