Richard Dyer-Bennet, Volume 7: Beethoven Scottish and Irish Songs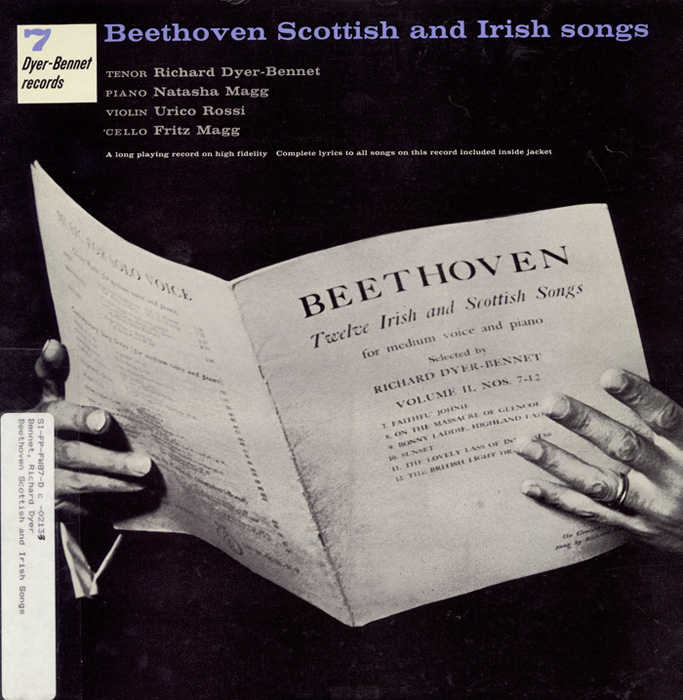 Richard Dyer-Bennet (1913–1991) played a major role in the folk music revival of the 1950s and 1960s. He founded his own record label in 1955 in order to maintain artistic control over the sound quality, repertory, and style of his performances. His meticulously cultivated vocal style, high tenor range, and his studied delivery of poetic text attracted adoring audiences across North America and Europe.
In performing these songs arranged by Beethoven, Dyer-Bennet has set aside his guitar and is accompanied by violin, cello, and piano, creating an intriguing listening experience.
Liner notes provide information on the origin of the Beethoven arrangements and the complete song lyrics.
Track Listing