Canciones Para el Recreo: Children's Songs for the Playground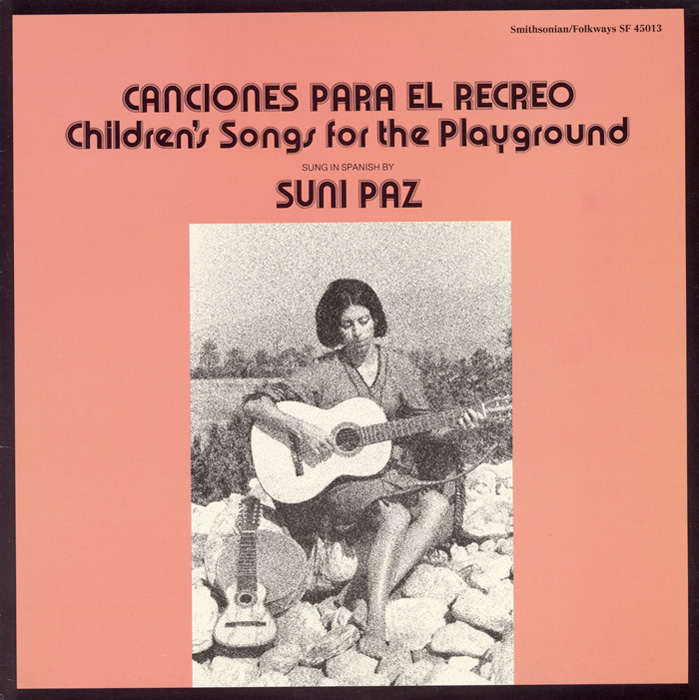 Cross-cultural entertainment for children. A superb and highly entertaining collection of songs in Spanish and English with translations. "Brings the sounds of Argentina and Chile to North American children in lovely composed folk songs with tasteful texts." —C. J. Brown, Music Educator, Folklorist, Ethnomusicologist.

This recording was reissued with additional liner notes in 2000 as Smithsonian Folkways Recordings 45055.


EN ESPAÑOL

Entretenimiento que atravieza culturas para los niños. Una magnífica y muy entretenida colección de canciones en español y en inglés con las traducciones. "Trae los sonidos de la Argentina y Chile a los niños y niñas de América del Norte en preciosas composiciones de canciones populares con textos de buen gusto" - C. J. Brown, educador musical, folclorista, etnomusicólogo.

Esta grabación fue reeditada con notas adicionales en el año 2000 por Smithsonian Folkways Grabaciones 45.055.
Track Listing