Bandera Mía: Songs of Argentina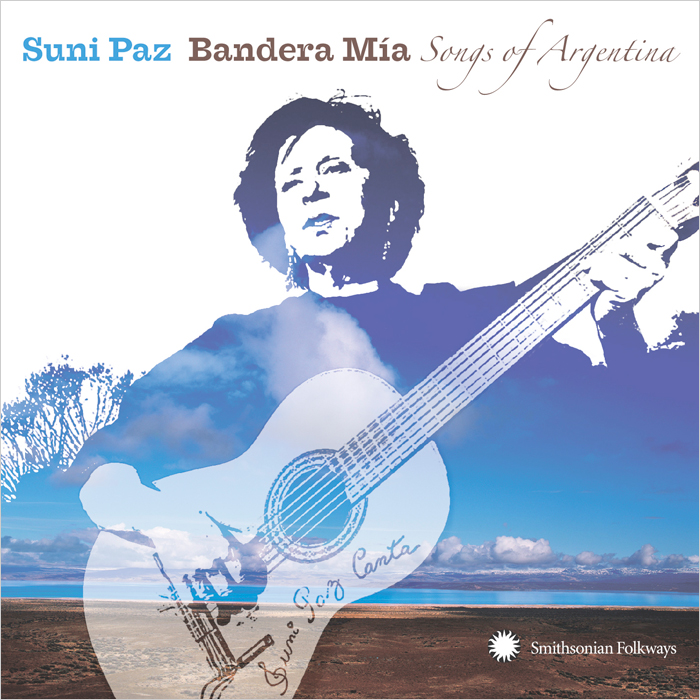 In Bandera Mía, "My Flag," veteran folksinger, songwriter, and guitarist Suni Paz paints a melodious musical mosaic of favorite Argentine folk rhythms, including tango, chacarera, bailecito, carnavalito, gato, zamba, and vidalita. Original arrangements and artful interpretations give new life to classic forms adopted by the pan-Latin American folk revival and pay inspired tribute to Argentina's powerful musical heritage. 36-page booklet with extensive liner notes and photos. 17 tracks. Over an hour of music!
En Bandera Mía, la diestra cantante, escritora y guitarrista de música folclórica Suni Paz, nos ilustra un mosaico musical y melodioso de los ritmos favoritos del folclor argentino, incluyendo el tango, chacarera, bailecito, carnavalito, gato, zamba y vidalita. Arreglos originales y bellas interpretaciones dan nuevos aires a las clásicas formas adoptadas por la "nueva canción" o la trova latinoamericana, que dan tributo a la poderosa herencia musical de Argentina. Folleto de 36 páginas con extensivas notas y fotografías. 17 cortes. ¡Más de una hora de música!
RELATED VIDEOS
"Bandera Mía" (Flag of Mine)
Track Listing