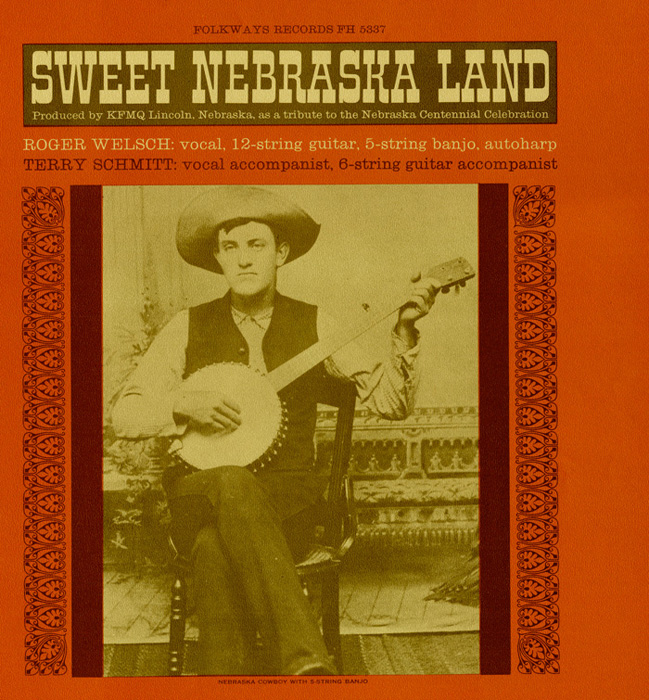 Native Nebraskan Roger Welsch, a professor of German and folklore at Nebraska Wesleyan University, is the author of "A Treasury of Nebraska Pioneer Folklore," containing materials collected by the WPA in Nebraska during the Great Depression. From those he selected many of the songs on this recording. Reflecting Nebraska's history and heritage, he has grouped the songs under five headings: The Crossers, The Settlers, Immigrants, War, and Hard Times.
Mr. Welsch accompanies himself on the 12–string guitar, banjo, and autoharp, while being assisted by Terry Schmitt on vocals and 6–string guitar. The recording was produced by KFMQ, Lincoln, Nebraska, "as a tribute to the Nebraska Centennial Celebration."
Liner notes provide detailed historical background for each song as well as the lyrics.
Track Listing