India's Great Shamim Ahmed: Three Ragas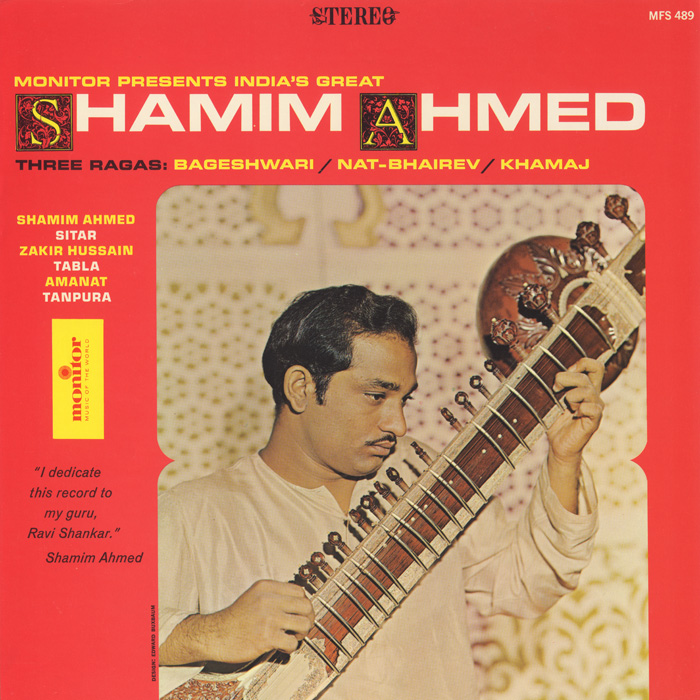 RELATED LESSON PLAN
"Indian Music and the Sitar"
India's Great Shamim Ahmed: Three Ragas demonstrates classical Hindustani (North Indian) music. Ahmed's ragas (scales), played on a sitar, convey a definite mood—joy, eroticism, yearning, sadness, and hope. The sitar has six or seven main strings and 19 "sympathetic" or resonating strings and is generally made of teak wood and two dried gourds. Often there is a defined structure to each raga, but only one of the three ragas on this album incorporates this order (Bageshawari). Liner notes provide a detailed explanation of the raga order, the history of ragas and their musical construction.
Track Listing