Flower Drum and Other Chinese Folk Songs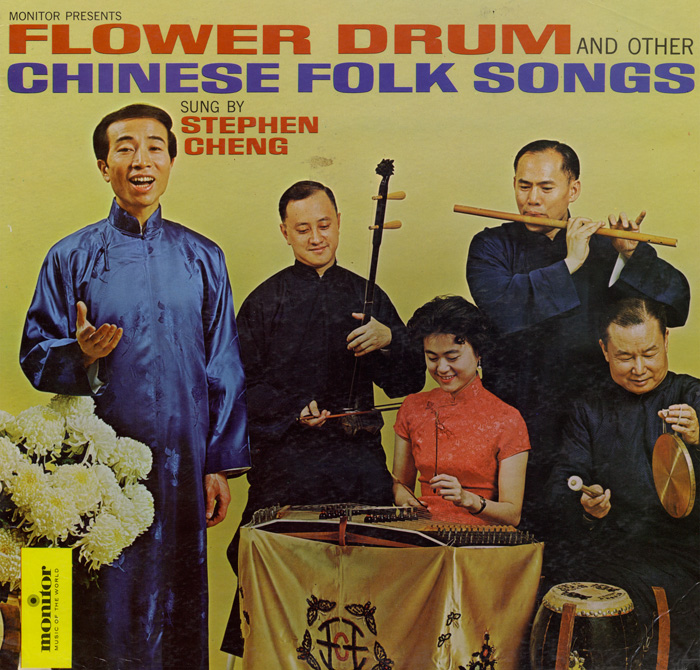 Released in 1994, this recording includes popular Chinese folk songs of various types: love songs, humorous songs, drinking songs, lullabies, work songs, shepherds' songs, children's songs, philosophical songs and poems. Most of them are sung in Mandarin; the others are in Cantonese. The artist Stephen Chun-Tao Cheng (1923-2012) was an acclaimed international singer, composer, actor, and creator of the Tao of Voice, an East-West approach to singing. Members of the ensemble had performed in Chinese programs at Carnegie Hall and Judson Hall.
这张发行于1994年的专辑收录了各式各样的中国传统民乐,包括情歌、诙谐曲、饮酒歌、摇篮曲、劳动号子、牧羊曲、儿歌、哲学歌曲和诗歌。这些歌曲大部分用国语演唱,一部分用粤语演唱。这些在中国许多地区都脍炙人口的歌曲为我们描绘了一幅生动的民俗生活风景。演唱者程俊涛先生(1923-2012)生前是一位广受赞扬的歌手、作曲家、演员以及"音之道"东西式唱法的创立者。乐队成员曾在卡内基音乐厅及贾德森音乐厅演出。
RELATED LESSON PLAN
"Discovering the east of China: Chinese music in Elementary School"
Track Listing