Five Days Singing, Vol. 2
The New Golden Ring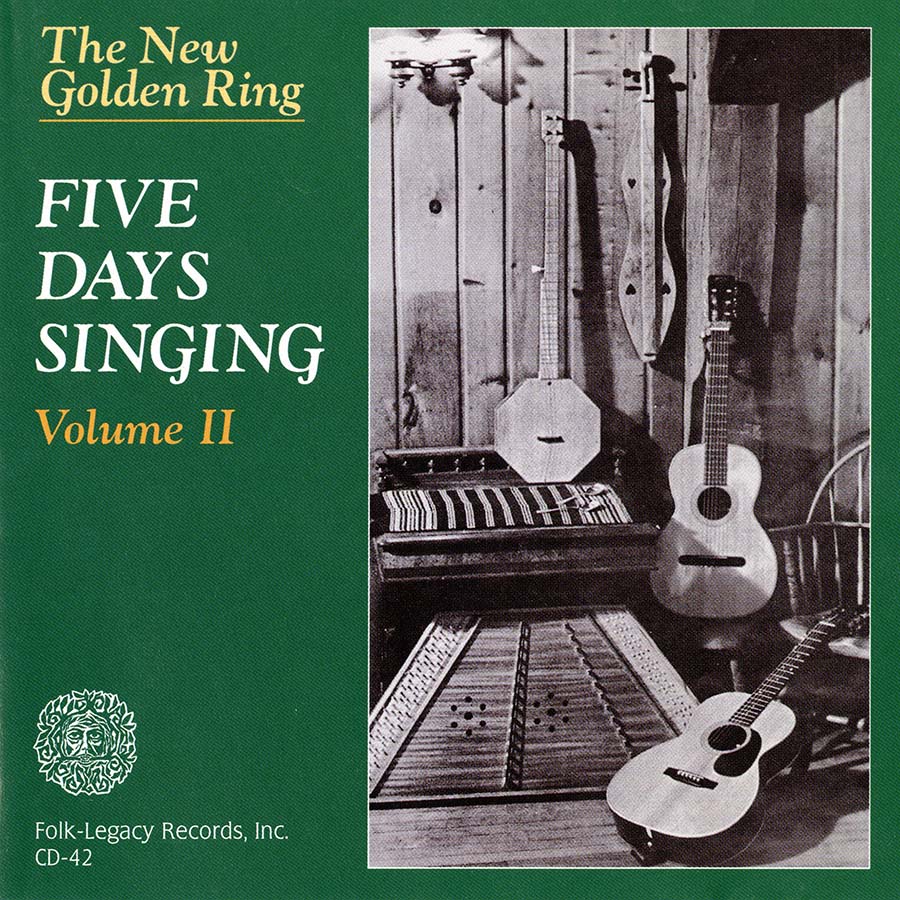 "Actually, the "Golden Ring" has never been an established group of specific individuals; it has always been more a concept, an approach to informal, non-competitive music-making by a gathering of friends, often solo performers in their own right, who simply enjoy singing and playing together"
-Sandy Paton
This is the second incarnation of the Golden Ring, a group of folk performers that originally gathered at the Fox Hollow Festival in the early 1960's, and contributed to the 1964 release A Gathering of Friends for Making Music, one of the most influential recordings of the Folk-Legacy label. Comprised of more than twenty-five musicians, The New Golden Ring presents warm and full-sounding renditions of traditional Anglo-American folk songs, played out of a deep love for tradition and the performance of music as a communal act. Among those heard with The New Golden Ring are Folk-Legacy founders Sandy and Caroline Paton, and frequent Folk-Legacy contributors Joe Hickerson, Ed Trickett, and Howie Mitchell.
This is the second volume of a two-volume set.
Track Listing