Red Clay Ramblers with Fiddlin' Al McCanless
The Red Clay Ramblers with Fiddlin' Al McCanless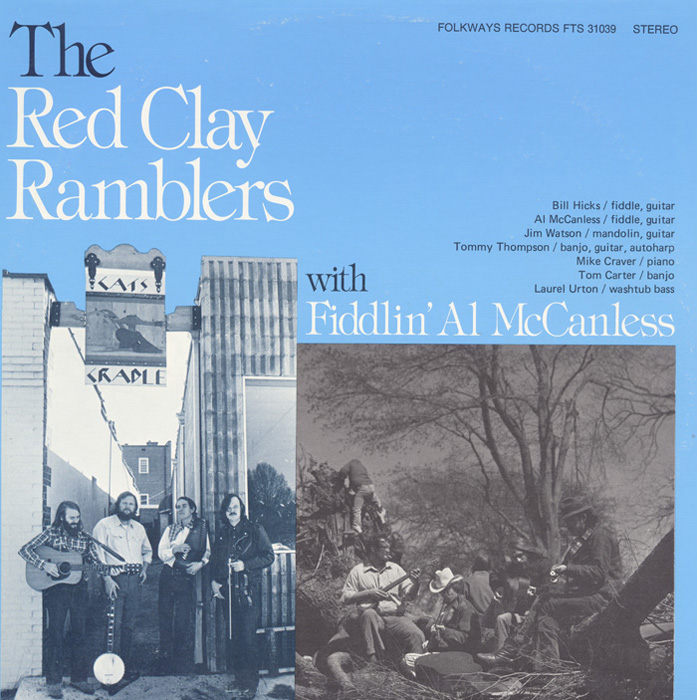 The New York Times called The Red Clay Ramblers "a musical group whose eclectic repertory is that of a fantasy roadhouse band from a vanished rural America." This collaboration with bluegrass fiddler Al McCanless reaffirms the accolade, forging the band's reputation as one of the best modern revivalists of string-band music.
Unafraid to mix genres, their diverse repertoire draws liberally from the string music tradition of Appalachian folk and bluegrass with tracks such as "Miller's Reel/ Wake Up Susan". You will also hear early blues tracks such as Bo Carter's "I Got the Whisky" which, at the time of this album's release in 1974 was considered modestly experimental.
The origins of all the tracks are detailed in the liner notes, along with the band's biography, which explains how the Red Clay Ramblers haven't hesitated to rearrange instrumentation and harmony, or to combine differing musical styles.
The singers and musicians involved in this recording have created an album that expertly combines their talents and their passion for string music. Despite several changes to their line up, the Red Clay Ramblers still demonstrate this passion as they continue to perform and record into their fourth decade.
Track Listing