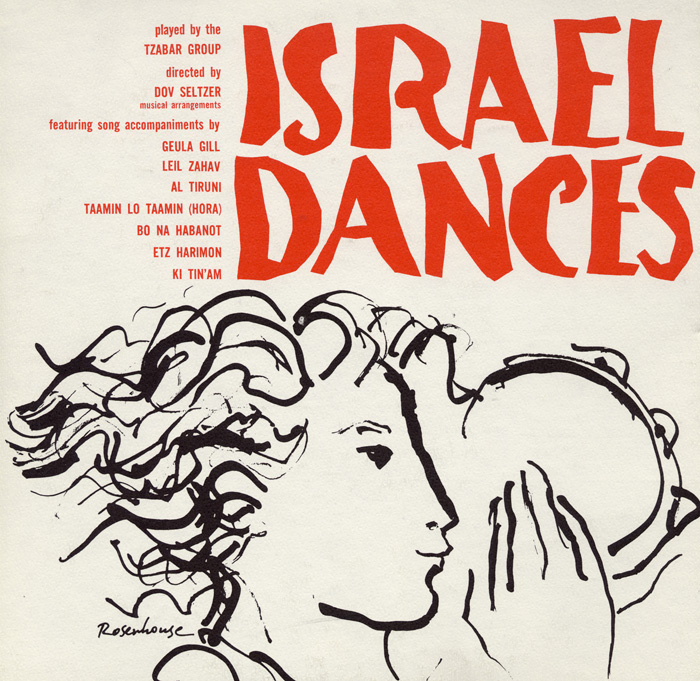 Issued less than ten years after the establishment of the modern State of Israel in 1948, this album of Israeli dance music reflects a young, exuberant spirit: love of the land, and of young couples courting.
The Tsabar Group (Oranim Zabar) is headed by Dov Seltzer, a prominent Israeli composer and conductor, who is the group's accordion player. Their lead singer, Geula Gill, is a former kindergarten teacher from a kibbutz (communal agricultural settlement). She is accompanied here by the group's instrumentalists on accordion, chalil (recorder), mandolin, guitar, flute, drums, and tambourine. Geula Gill and Dov Seltzer may be heard on two other Folkways recordings: Holiday Songs of Israel and Yemenite and Other Israeli Folksongs.
Liner notes include song lyrics in Hebrew with English transliteration and translation, and detailed instructions for each dance.
RELATED LESSON PLAN
"Israeli Song and Dance for Middle or High School Ensembles"
Track Listing