Yemenite and Other Israeli Folksongs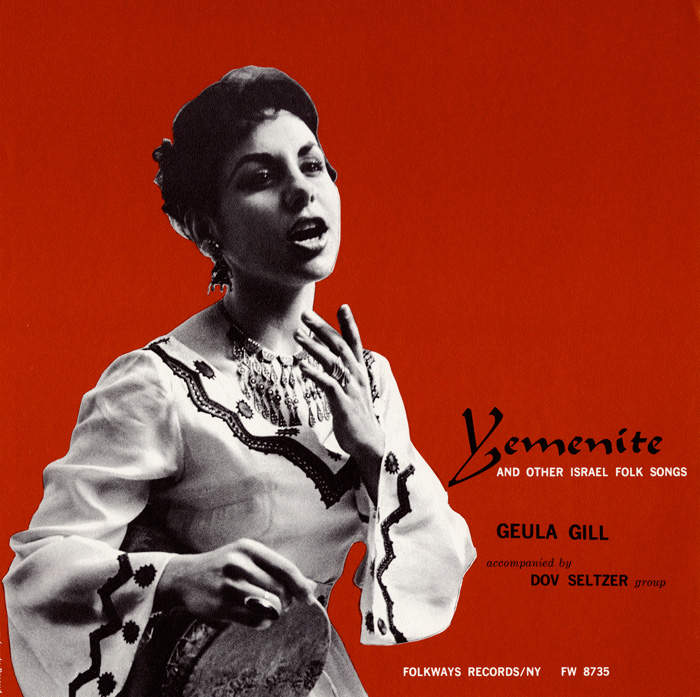 The modern State of Israel has absorbed immigrants from many parts of the world, including the Middle East, and the folk music of Israel reflects the varied backgrounds of its people, both in terms of style and repertoire. Many of the tunes on this recording originated in Yemen, Bukhara (in Uzbekistan), and Iran. The Druze people, located in Israel, Syria, and elsewhere in the Middle East, are also represented.
Singer Geula Gill, a native Israeli, is accompanied by guitar, chalil (recorder), and drums. Her singing may also be heard on two other recordings: Holiday Songs of Israel and Israel Dances, both available on Smithsonian Folkways Recordings. Dov Seltzer, a prominent Israeli composer, conductor, and leader of the Tsabar Group, provides the arrangements.
Liner notes contain biographical information about Ms. Gill and song lyrics in Hebrew with English translation.
Track Listing