Tiroro – The Haitian Drummer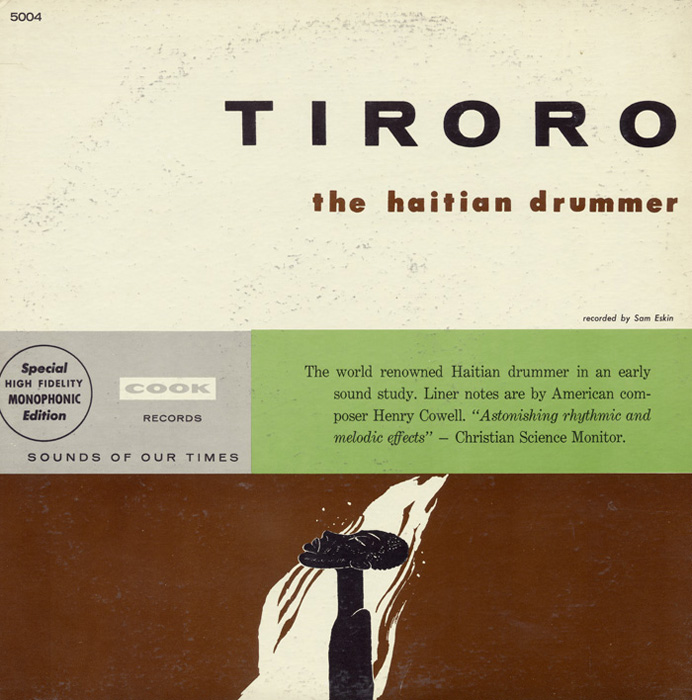 Master drummer Tiroro performs traditional rhythms of Haitian vodou on a single drum, manipulating the drum into producing multiple pitches and timbres. This dynamic recording primarily consists of intricate drumming patterns, although Tiroro occasionally adds a line of chant above his own drumming.
EN ESPAÑOL
El maestro tamborista Tiroro realiza ritmos tradicionales del Vudú haitiano en un solo tambor, manipulando el tambor en la producción de varios tonos y timbres. Este registro dinámico consiste principalmente en patrones de percusión intrincados, aunque Tiroro ocasionalmente añade una línea de canto por encima de sus propios tambores.
Track Listing