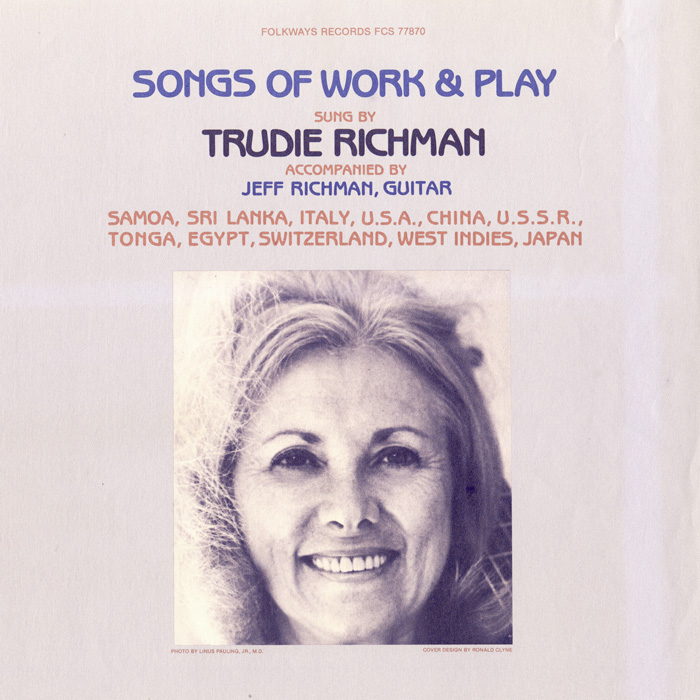 Whatever our nationality or cultural heritage, work and play are the foundations on which we build our lives. So believes folksinger, guitarist, and composer Trudie Richman, who interweaves songs extolling the dignity of work with those celebrating the joys of play for a juvenile audience.
The Far East, Middle East, Polynesia, America, the West Indies, and Europe are all represented by their folk songs, including a mother's lullaby from Colombia, a fisherman's song from Sri Lanka, and a yodel from Switzerland. The album also includes two original Richman compositions, "What Will I Be?" and "Sing Stephanie Sing."
Liner notes include lyrics and performer biographies.
Track Listing