Turkey: Bektashi Music - Ashik Songs
Various Artists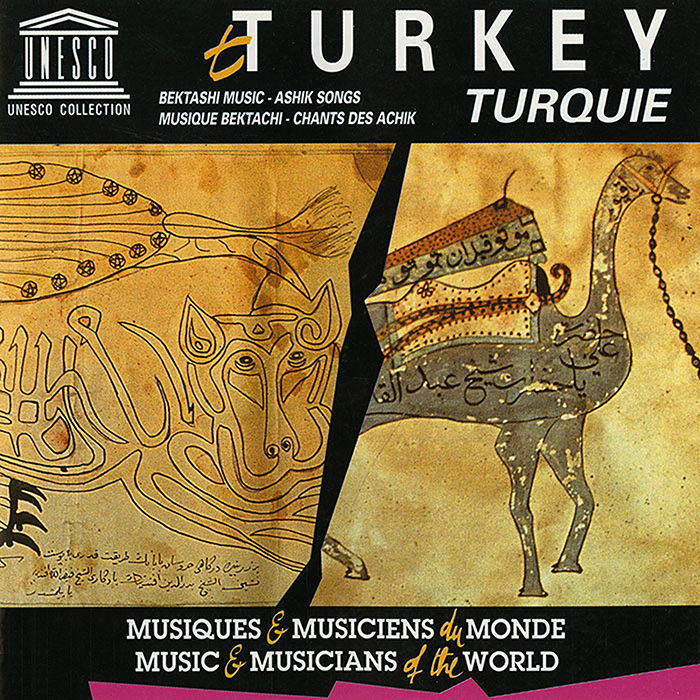 The Bektashi Order is a branch of Sufism spread across the Anatolia region of Turkey and beyond. Because many of its teachings differ from orthodox Islam, Bektashi was kept secret by its followers. This album reveals Bektashi traditions through the ashiks ("lovers"), traveling poet-musicians who perform in the name of the divine.
Their songs, called nefes ("breaths of inspiration"), are improvisations on the saz lute, revolving around themes of eternity, the ephemeral world, and the love of God. The melodies never overpower the lyrics because the Bektashi believe the strength of the syllables gives life to the music. Through these songs, ashiks promote oral tradition, communal values, and cultural heritage.
Renowned Turkish musician Kudsi Ergüner recorded the album and contributed to the liner notes, which include full English and French translations of each song.
This album is part of the UNESCO Collection of Traditional Music. More than 125 albums are being released by Smithsonian Folkways Recordings to make the series publicly available, including a dozen never-released albums of musical traditions from around the globe.
Track Listing