Turkish Classical Music: Tribute to Yunus Emre
Various Artists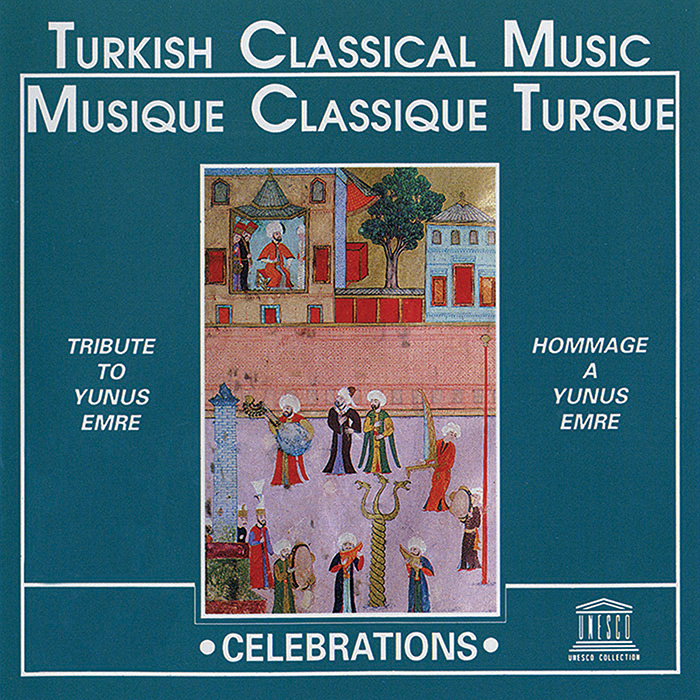 This 1991 recording is a tribute to the poet Yunus Emre on the 750th anniversary of his birth. Emre was a 13th-century troubadour and mystic whose poems focused on God and nature.
Beginning in the 19th century, Turkish composers began to use Western music notation to document their classical music. Before then, Turkish music was not notated, being passed by memorization from generation to generation. As a result many compositions were lost to history. For example, only 30 works of Abdülkadir of Maraga, a great 14th-century composer and musicologist, have survived into modern times. This recording by the National Choir of Turkish Classical Music sets to music the works of 13 of Turkey's greatest poets and composers.
FREE DOWNLOAD
Please enjoy a free download of the song "Mâhur Pesrev"
This album is part of the UNESCO Collection of Traditional Music. More than 125 albums are being released by Smithsonian Folkways Recordings to make the series publicly available again, including more than a dozen never-released albums of musical traditions from around the globe.
Track Listing