Viet Nam: Hát Chèo - Traditional Folk Theatre
Various Artists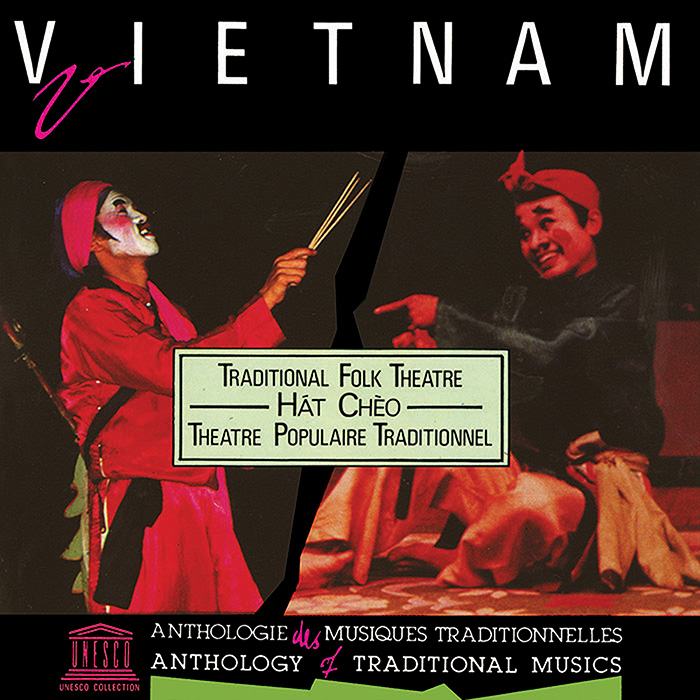 Hát chèo is a form of popular musical theatre dating back to the 11th century. Appreciated especially in the northern part of the country, the historical plays and social satires portray village characters such as farmers, herdsmen, craftsmen, and landowners. In addition, the singers also play the roles of clowns, drunks, and madwomen, criticizing and making fun of the village authorities in their performances. The traditional hát chèo musical ensemble consists of two-string fiddles, flute, and drums while modern re-creations use more instruments.
This recording dates from the 1970s and includes the performances of several acknowledged hát chèo masters. The album was annotated by Vietnamese musicologist Trần Văn Khê.
FREE DOWNLOAD
Please enjoy a free download of the song "Lao Say"
This album is part of the UNESCO Collection of Traditional Music. More than 125 albums are being released by Smithsonian Folkways Recordings to make the series publicly available, including a dozen never-released albums of musical traditions from around the globe.
Track Listing