Vivien Richman Sings Folk Songs of West Pennsylvania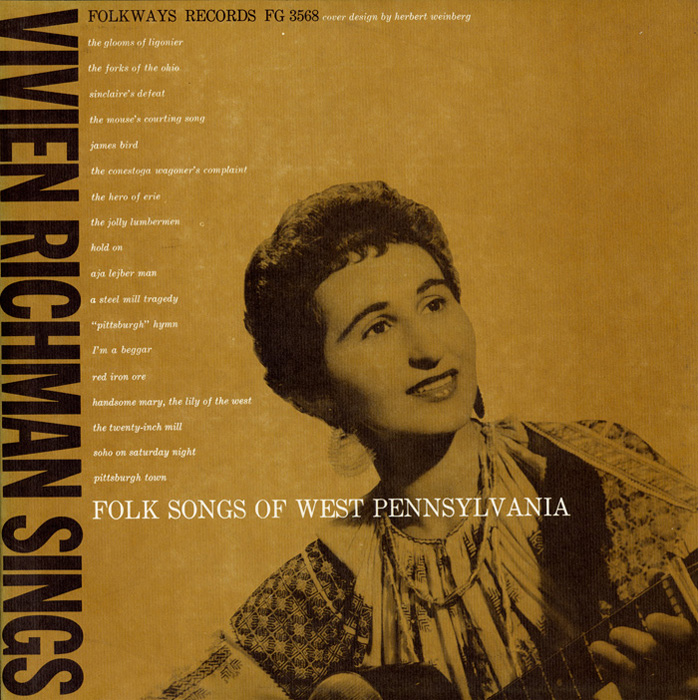 Songs originating in the Frontier Era in and around Pittsburgh were rediscovered by Jacob A. Evanson, sung here by Vivien

Richman. While there are a few cheerful and amusing ditties ("Pittsburg Town" "Soho on a Saturday Night") most have a tone that reflects the bleak landscape of an emerging industrial town painted through their lyrics. Richman's deep contralto and rhythm guitar add exquisite depth to this album.
Track Listing