Babylonian Biblical Chants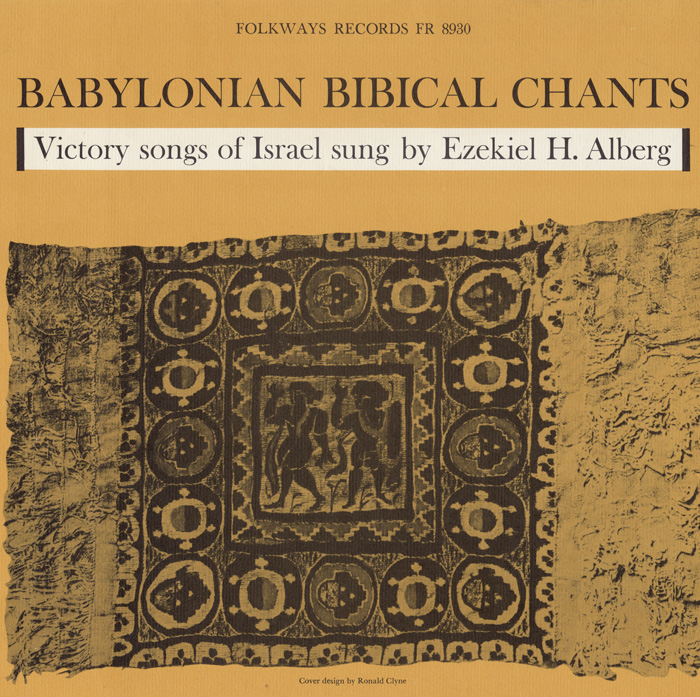 Modern–day Iraq, which encompasses the territory of ancient Babylonia, had a sizable and important Jewish population from about the middle of the 6th century BC until the middle of the 20th century. Then, hostility to the establishment of an Israeli state led to the persecution of Iraqi Jews and drove almost the entire community to flee. Many went to Israel; Yehezkel Hai El-Beg (a.k.a. Ezekiel H. Albeg) immigrated to New York City.
This recording of "Victory Songs of Israel"—which actually are passages from Psalms, Exodus, and elsewhere in the Bible—was issued 11 years after the founding of the modern state of Israel and three years after a war with Egypt. Chosen because they reflect God's support for ancient Israel against her foes, the selections are chanted in traditional unaccompanied Iraqi/Jewish style. Chanting from the Bible is traditional in Jewish services.
Liner notes provide the original biblical Hebrew texts along with English translations.
Track Listing