Anthology of American Folk Music®
Various Artists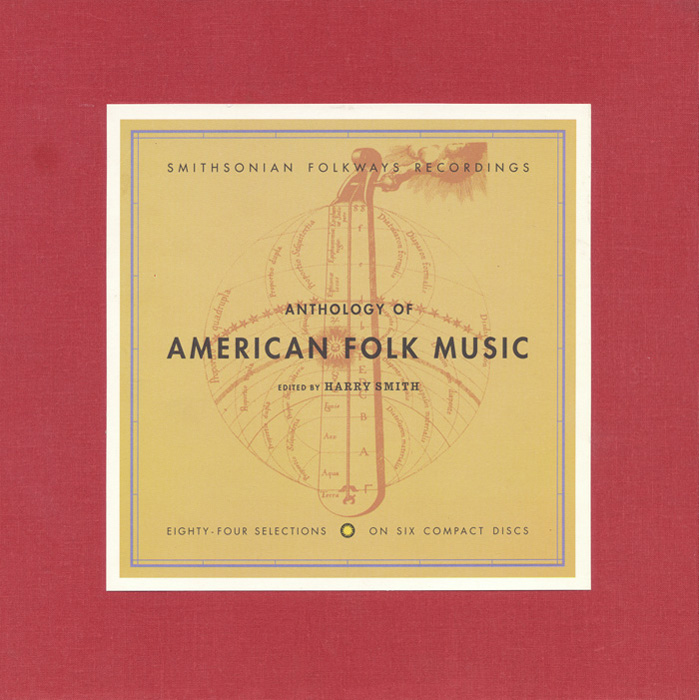 The Anthology of American Folk Music, edited by Harry Smith (1923–1991), is one of the most influential releases in the history of recorded sound. Originally issued by Folkways Records in 1952, the Anthology brought virtually unknown parts of America's musical landscape recorded in the late 1920s and early 1930s to the public's attention. For more than half a century, the collection has profoundly influenced fans, ethnomusicologists, music historians, and cultural critics; it has inspired generations of popular musicians, including Bob Dylan, Joan Baez, Jerry Garcia, and countless others. Many of the songs included in the Anthology have now become classics, as has Harry Smith's unique "scientific/aesthetic handbook" of song notes and drawings. Reissued by Smithsonian Folkways Recordings in 1997, this deluxe 6-CD collector's boxed set contains a 96-page book featuring Harry Smith's original liner notes and essays by Greil Marcus and other noted writers, musicians, and scholars.
"[The] Anthology was our bible…. We all knew every word of every song on it, including the ones we hated. They say that in the 19th-century British Parliament, when a member would begin to quote a classical author in Latin the entire House would rise in a body and finish the quote along with him. It was like that." – Dave Van Ronk
"Had he never done anything with his life but this Anthology, Harry Smith would still have borne the mark of genius across his forehead. I'd match the Anthology up against any other single compendium of important information ever assembled. Dead Sea Scrolls? Nah. I'll take the Anthology." – John Fahey
"First hearing the Harry Smith Anthology of American FoIk Music is like discovering the secret script of so many familiar musical dramas. Many of these actually turn out to be cousins two or three times removed, some of whom were probably created in ignorance of these original riches. It also occurred to me that as we are listening at a greater distance in time to a man or woman singing of their fairly recent past of the 1880s, we are fortunate that someone collected these performances of such wildness, straightforward beauty, and humanity." – Elvis Costello
Click here for instructions on how to access the extra content on disc 3-B.
Track Listing