The Nineteen Sixties
Bernard Barshay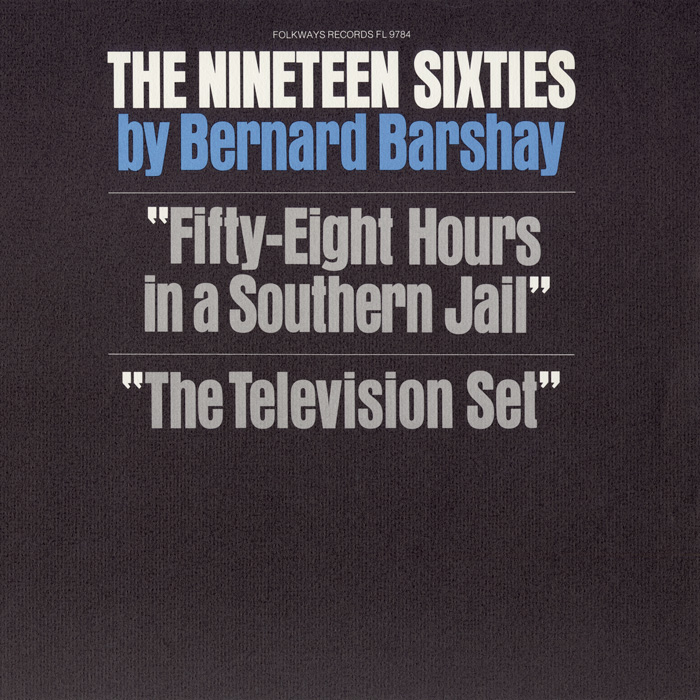 In readings by author Bernard Barshay,
The Nineteen Sixties
dips into the nation's psyche, pulling out two moments that reflect America's apprehension and anxiety during the turbulent decade. "Fifty-Eight Hours in a Southern Jail" recounts the tribulations of Joe, a northern professor on sabbatical in Louisiana, as he is arrested for loitering and thrown in jail. "The Television Set" is the story of Pepe, a Puerto Rican man struggling to reconcile the promise and reality of life in America. Released in 1977, Barshay's vignettes are at times dated, but nevertheless offer one man's close perspective of an iconic decade.
Track Listing