On Border Radio - 1939: Vol. 1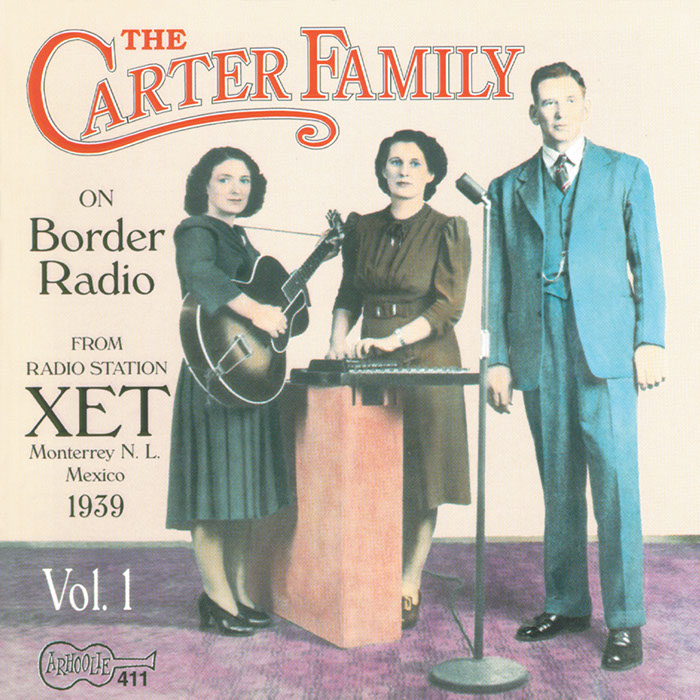 In 1938 and 1939, the first family of American country music, the Carter Family, recorded transcriptions for radio broadcast on Mexican border radio stations. The recordings featured A.P. Carter, his wife Sara, sister-in-law Maybelle, A.P. and Sara's daughter Janette (listed as Jeanette in the liner notes), and Maybelle's three children, Helen, June, and Anita. In 1963, 17 transcription discs were discovered at station XET in Monterrey, Mexico. In 1995, Arhoolie Records released three CDs containing material from the 17 discs.
In Volume 1, the Carters perform their signature theme, "Keep on the Sunny Side," to open their broadcasts and sing a mix of country, western, and gospel songs including "Single Girl, Married Girl," a song they first recorded in 1927.
Track Listing