Del McCoury Sings Bluegrass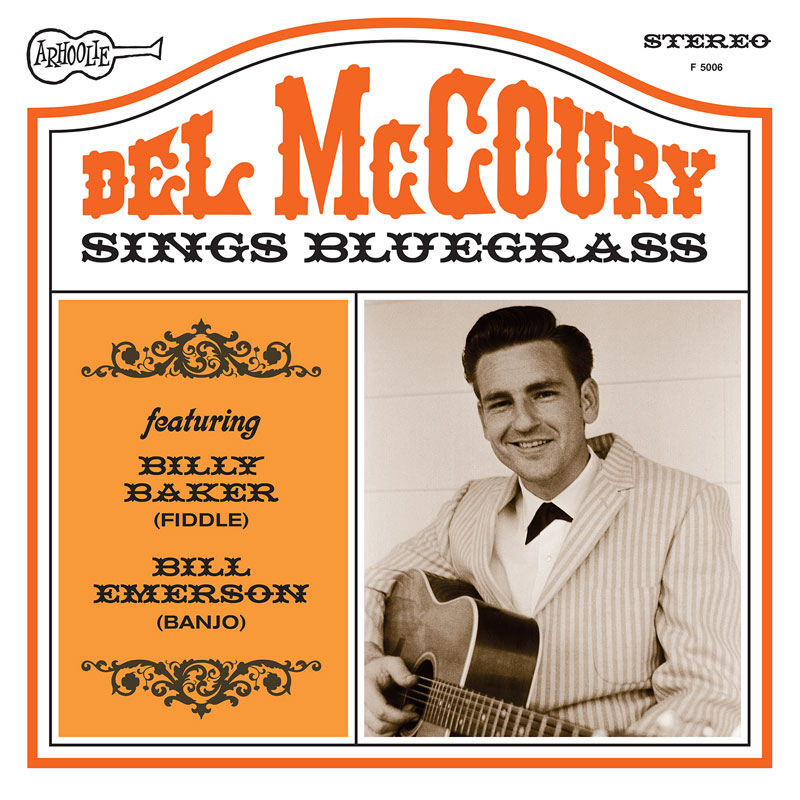 2018 vinyl reissue remastered from the original 1968 master tapes, packaged in original style tip-on jacket with original liner notes.
Named a National Heritage Fellow in 2010 and elected to the International Bluegrass Music Hall of fame in 2011, Delano Floyd "Del" McCoury has been a presence in bluegrass music since the 1960s when he was a member of Bill Monroe's Blue Grass Boys. Regarded for both his guitar playing and his distinctive "high lonesome" vocals, McCoury recorded his first album as a band leader in 1967. Performing his arrangements of bluegrass standards and originals, the recording features fellow Bill Monroe alumni fiddler Billy Baker and banjoist Bill Emerson with Wayne Yates on mandolin and Tommy Neal and Dewey Renfo on bass.
This vinyl reissue of Del McCoury Sings Bluegrass celebrates 50 years since its original release on Arhoolie Records. It has been remastered from the original analog recording.
Track Listing